Judge David Sotelo wins 2013 Distinguished Social Sciences Alumni Award
1983 Merrill College politics graduate demonstrates exemplary leadership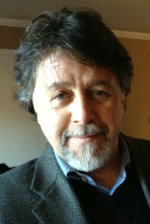 David Sotelo
'83 Merrill College, Politics

Los Angeles Superior Court Judge David Sotelo has been selected as winner of the 2013 Distinguished Social Sciences Alumni Award for his consistent personal and professional dedication, commitment, and service in California's criminal justice system, his community and the general public. By implementing non-adversarial courtroom treatment alternatives for hard-core substance-addicted criminal felons in East Los Angeles and his innovative work in high school Teen Courts which incorporate anti-hate education to stop incidents of bullying conduct motivated by bias, intolerance, or hate, Judge Sotelo demonstrated exemplary leadership and political skill resulting in lasting and positive impacts on the field of law, his community, and society.
We are proud to claim Sotelo as a UCSC Social Sciences alumnus.
The Distinguished Social Sciences Alumni Award is presented annually to a graduate of the Social Sciences Division whose career is characterized by sustained and exemplary contributions to society through research, practice, education, policy, or service. Winners bring enduring honor to their alma mater as practitioners and as citizens.
Sotelo will be honored and publicly recognized at a reception on Friday, April 26, 2013 at 4 pm. Register by clicking here (or visiting the link below).
See
Also