Benjamin Quaye Memorial Endowment for Social Justice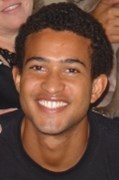 The Benjamin Quaye Memorial Endowment for Social Justice award is an annual undergraduate scholarship for a student with significant financial need who is pursuing educational and career goals in social justice, with a strong preference for a student who is the first in his/her family to attend college. Students who, like Benjamin, volunteer to help the under-served, such as foster youth, people with disabilities, and the homeless are ideal recipients of this award.
The Benjamin Quaye Memorial Endowment for Social Justice honors the memory of Benjamin Quaye, a UC Santa Cruz student who died at age 21 in 2010. Benjamin had a strong commitment to spreading the values of tolerance and social justice, and his studies and future plans were built upon these ideals. Ben participated on the Men's Rugby team, helped foster youth and people with disabilities, and espoused the Oakes College theme of diversity and inclusion. Ben dreamed of becoming a social worker so he could counsel troubled children and young adults. He was a vibrant part of the UC Santa Cruz and the world around him.
Benjamin was a loving brother and devoted son. A lover of the outdoors and all things natural, Benjamin was equally at home on the snow and the water. He enjoyed snowboarding in the winter and wakeboarding in the summer. He especially enjoyed hiking in Eaton Canyon near his home in Altadena, California. His family, friends, and loved ones donate these endowed funds in his loving memory to support students at UCSC who share his ideals. Students are nominated by their departments and do not need to put forward an application.
Meet the 2022 Benjamin Quaye Memorial Award Recipient!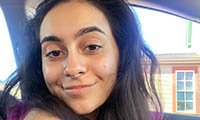 Rojina Bozorgnia is a double major in Politics, and Education, Democracy and Justice.
See
Also