Keeley Coastal Scholars Award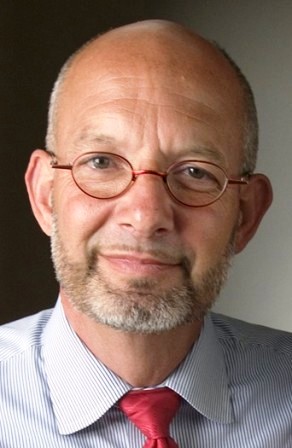 The Keeley Coastal Scholars Award provides underrepresented students at UC Santa Cruz the financial support they need to engage in summer research and policy work related to coastal sustainability. Students can be doing work in any area of terrestrial, aquatic, or marine systems along the coast.
This award is open to students in both the Social Sciences and Physical & Biological Sciences. Scholarships range from $1000 to $4000 per student with an associated $1000 in support of the sponsoring faculty member. These funds can be used by students for any expenses incurred during the summer months. The purpose of this financial support is, to the extent possible, to replace the need for the awardee to seek temporary employment over the summer months by providing financial support so the student is able to allocate time and focus on research and policy work connected to Coastal Sustainability instead.
How to Apply:
A call letter for applications for the Keeley Coastal Scholarship is sent each year to Divisional department chairs and undergraduate advisors in late fall or early winter.
Candidates must be in good academic standing and have established financial need.
Undergraduate and graduate students are invited to apply by submitting an online application, a project budget, a letter of support from a faculty mentor, and an unofficial copy of their transcripts. The sponsoring faculty member's letter must detail the student's abilities and specific project responsibilities.  
Research related to coastal topics in any department in Social Sciences and Physical & Biological Sciences will be considered. For examples and ideas, read about past award winners' projects.
About Fred Keeley:
Fred Keeley is currently serving as Mayor of Santa Cruz, CA, and also recently served as the Santa Cruz County Treasurer/Tax Collector. He represented the Monterey Bay area in the California State Assembly from 1996 through 2002, and earlier served as a Santa Cruz County supervisor. During his tenure in the state legislature he authored the Marine Life Management Act, which the Associated Press called the "most significant advancement in ocean policy in 50 years." Keeley also authored the two largest park and environmental protection bonds in the state (and nation)'s history. He is a board member of Ocean Champions and Monterey Bay National Marine Sanctuary Foundation.
Meet the 2023 Keeley Award Recipients!
Eliana Bower, Rachel Carson College, is an Ecology and Evolutionary Biology major. Salma Valladares, John R. Lewis College, is majoring in Marine Biology. They were awarded research funding for their joint proposal, The Effects of Warming Global Temperatures on Fucus Abundance in Sitka, Alaska.
Lauren Fritz is a second-year Ph.D. student in Ocean Sciences. After graduating, she is interested in becoming freelance data animator, drone pilot for whale research, and journalist who is able to provide a link between the scientific community and the general public.
Ando Rabearisoa is a graduate student in the department of Ecology and Evolutionary Biology who plans to use her graduate training to increase her leadership in the blue economy and marine conservation in Madagascar. 

Questions?
If you have any questions about the award, please contact Pam Dewey at 831-459-2919 or pamdewey@ucsc.edu
Save
See
Also