Lionel Cantú Memorial Award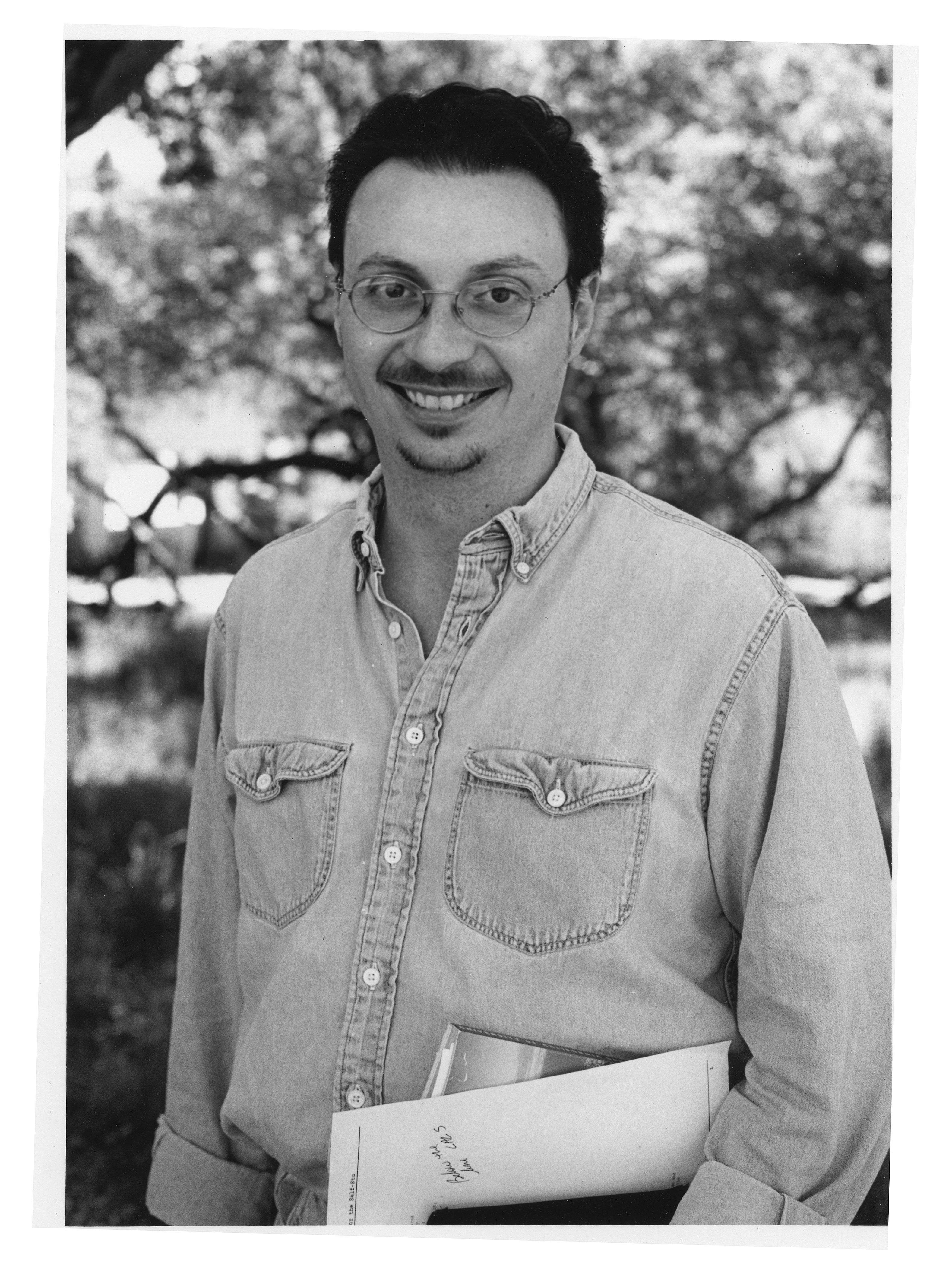 Lionel Cantú was an assistant professor at UCSC who taught sociology and focused on American gay culture in his own research.
A native of San Antonio, Texas, Lionel Cantú received his bachelor's degree in psychology and Spanish from the University of Texas at San Antonio in 1991. He earned his master's and doctoral degrees in social science with emphasis in social relations and feminist studies from UC Irvine. In 1998, he was named UC Irvine Lauds and Laurels Outstanding Graduate Student. From 1993 until his graduation, Cantú was co-chair of the UCI Lesbian and Gay Faculty/Staff Network, and he was instrumental in founding the Lilac Collective, a speaker series on sexuality studies. His dissertation, "Border Crossings: Mexican Men and the Sexuality of Migration," focused on Mexican men who have sex with men and how sexual identity changes in different cultural contexts.
Dr. Cantú joined the UC Santa Cruz faculty in 1999 as an assistant professor in sociology and simultaneously received a UC President's Doctoral Fellowship. He spent the 1999-2000 year as a UC Davis postdoctoral researcher studying how American gay culture was becoming globalized and commodified. During his short time at UC Santa Cruz, Cantú was known as a passionate sociologist who made lasting contributions to sexuality studies and immigration studies. He specialized in the ways in which sexuality influences migration. His other interests included race and ethnicity and Latinos in the U.S. As a faculty member in the Sociology Department, he was also affiliated with the Latin American and Latino Studies, Women's Studies, and Community Studies departments and was very active in the Chicano Latino Research Center (now known as Research Center for the Americas).
His colleagues and friends Professors Candace West and Patricia Zavella, said of him: "He was probably responsible for more students hanging on and triumphing, getting their Ph.D.s, than any other faculty member, certainly Chicano and Latino students." "He was a mainstay." "His intellectual and social home really was the Chicano/Latino Research Center." "He was a real core member. We all loved his wonderful sense of humor and his plans for expanding our undergraduate program."
Prior to his sudden, unexpected death in May 2002 he had been awarded a 2002-03 postdoctoral research fellowship from the International Migration Program of the Social Science Research Council, an independent, nongovernmental organization that supports social science research, education, and scholarly exchange.
In honor of his memory, on June 3, 2004, the UC Santa Cruz Gay Lesbian Bisexual Transgender Intersex Resource Center was renamed The Lionel Cantú Gay Lesbian Bisexual Transgender Intersex Resource Center.
Lionel Cantú was a devoted supporter of the University of California President's Postdoctoral Fellowship Program. In honor of his memory, the program will award the title of Lionel Cantú Fellow to a newly selected fellow each year who is engaged in research in any of the areas in which he worked. 
In 2002 friends, colleagues, students, and family established the Lionel Cantú Memorial Award Fund to support graduate students. It is based on academic merit, and preference is given to students in any department who have a demonstrated interest in or are pursuing studies in one or more of the areas in which Cantú focused his work: immigration studies, transnational/cross-border studies, Latino/Latina sociology, gender and sexuality, and gay men and masculinity. The award's winner or winners are selected by representatives from the Research Center of the Americas, the Sociology Department, and the Latin American and Latino Studies Department. The fund is administered by the Research Center of the Americas (RCA). For more information about this award, please contact the RCA at (831) 459-3789 or email.
See
Also