Gabriel Zimmerman Memorial Scholarship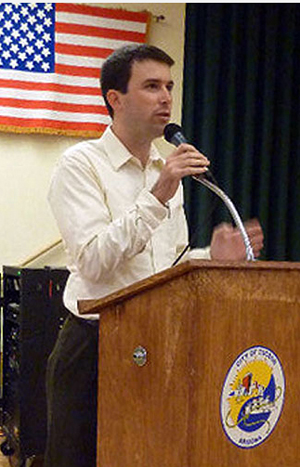 The Gabriel Zimmerman Memorial Scholarship Fund has been established to support undergraduate students in the Division of Social Sciences who are passionate about social issues and committed to public service. Gabriel "Gabe" Zimmerman graduated from UC Santa Cruz in 2002 as a Sociology major, and he was working for Arizona Congresswoman Gabrielle Giffords as her Director of Community Outreach when he was tragically shot and killed. Generous donations from more than 520 alumni, community members, and the general public funded this endowment. This endowment awards scholarships funds annually to one or more outstanding undergraduate students majoring in any of the departments within the Division of Social Sciences.
Undergraduate majors in the social sciences are invited to apply for this scholarship by submitting a resume and short essay (2-3 pages maximum) about their passion for social issues and commitment to public service. This is not solely a need-based award, but financial need is a consideration. The most important criteria is a meritorious, ongoing, and demonstrated commitment to public service combined with academic excellence. Candidates must be in good to excellent academic standing and submit an unofficial copy of their transcripts. Each department may select one candidate for this award and submit their essay for review along with a nomination letter detailing the exceptional qualities of the nominee. The selection committee, appointed by the Dean of Social Sciences, includes at least two faculty members and two community members, as well as a past Zimmerman Award recipient. The recipient of this award will be honored publicly at the Social Sciences Division Student Award Luncheon in the spring.
The Gabriel Zimmerman Memorial Scholarship Fund provides another way for Social Sciences departments to recognize and reward their outstanding undergraduate students. Gifts to the Gabriel Zimmerman Memorial Scholarship Fund are always welcome. Please contact Social Sciences Development for information about making a gift, or to make an online gift, click Donate to this Fund (or visit the link shown below).
Speaker of the House Nancy Pelosi taped a special video to congratulate the 2013 Zimmerman Scholar, Carson Watts.
If you have any questions about the award process, please contact Pamela Dewey.
Meet the 2023 Gabriel Zimmerman Memorial Award Recipients!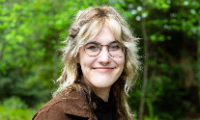 Emmy Boe, Merrill College, is a Community Studies major with a focus on health justice. She hopes to work in a community-based organization that either helps care for people's basic needs or fights against injustices and advocates for the rights and protections.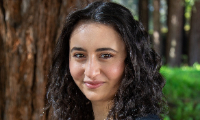 Amanda Safi, John R. Lewis College, is a Politics major who plans to focus on reproductive justice policy.
Save
See
Also