Social Sciences Board of Councilors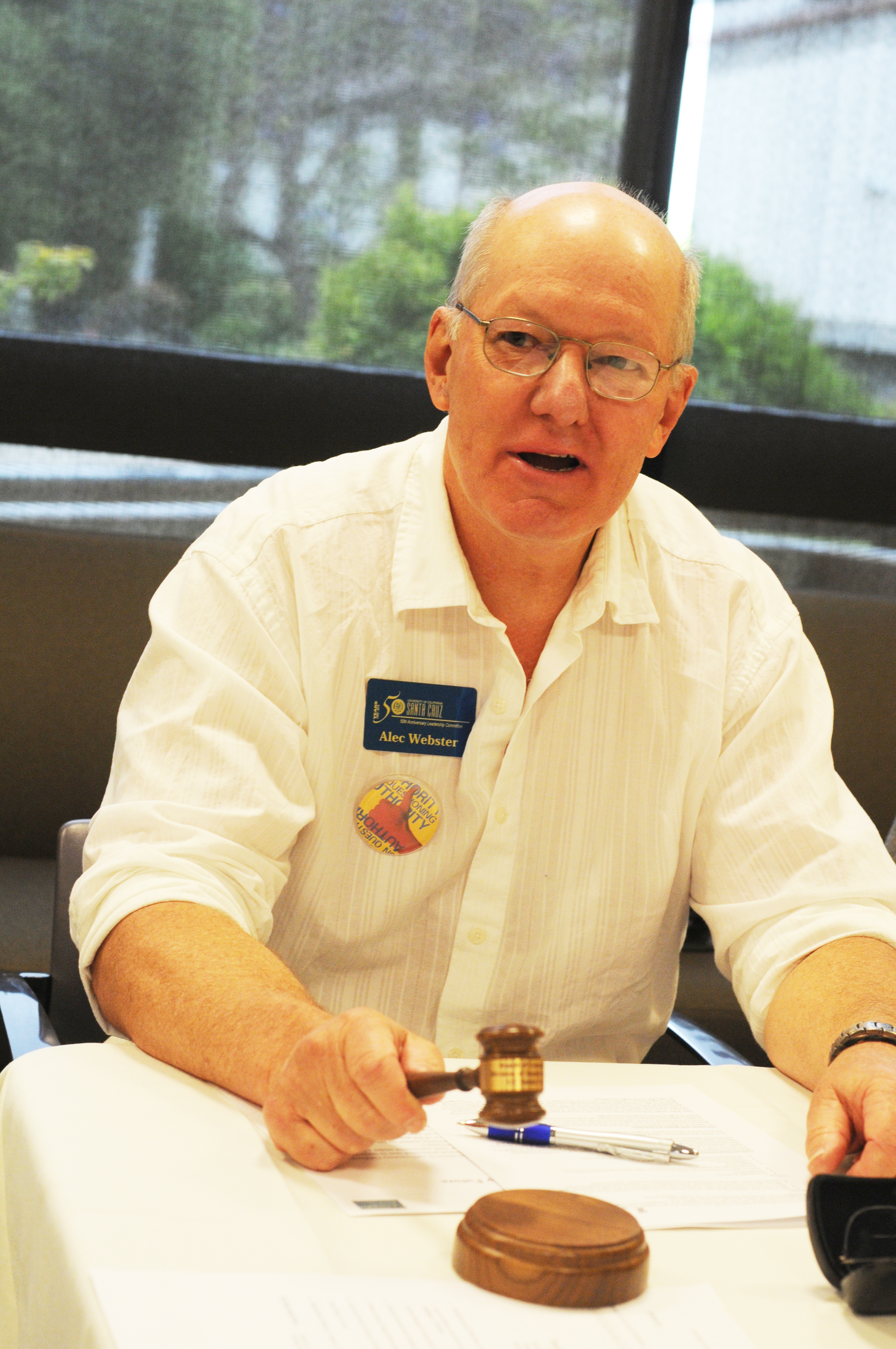 Alec Webster, Chair of the Board of Councilors for northern California at UCSC, calls the 2014 meeting to session.
The Division of Social Sciences Board of Councilors is made up of a mixture of community members and alumni who voluntarily serve as advisors to the dean.
The Board offers opportunities to connect/re-connect community members and alumni with the university and to discuss, comment, and share important information. Community members and alumni have opportunities to meet in small groups with current faculty, staff, and students.
Generally meetings are scheduled in northern California and in southern California three times per year during Fall, Winter and Spring quarters. Each consists of a formal meeting agenda and presentations by faculty and other guests. In addition to our regular membership, a few guests are invited to attend and/or present. The Board is also invited to attend other Social Sciences events throughout the year, and acts as the Selection Committee for the Distinguished Social Sciences Emeriti Faculty Award and the Distinguished Social Sciences Alumni Award.