Message from the Dean
Summer 2021 Message from Dean Katharyne Mitchell
Dear friends,
As we head into the summer, I want to thank each and every person in the division once again for your hard work and patience in this year of multiple challenges. Faculty, staff, and students rallied to push through the spring quarter and, together, we did it.  
The heroic work of the department managers and the undergraduate and graduate advisors played a huge role in our students' success this year. Many of our students are graduating this week with degrees in hand because of the superb help they received from academic advisors. Additionally, they were able to find needed classes—even amidst fast-changing health directives—because of the frequent rearranging of the curriculum by department managers and chairs.
Meanwhile, our faculty have been truly devoted in their efforts to help students remain engaged and successful after a long, hard year of remote learning. Many rethought classes and reworked syllabi after taking workshops put together by the Center for Innovations in Teaching and Learning (CITL) and others. Our students thank you for all of the extra work you dedicated to your teaching this year—as do I. I know it wasn't easy.
Given all that went into this past year, it has been especially fulfilling to see examples of just how much our students have been able to learn and grow during this time.
Recent research presentations like the Building Belonging student flash talks, the Global Community Health Wellbeing fellows research panel, and the Tech for Social Good student projects showcase demonstrated how students across our division have continued to pursue crucial new knowledge on a wide range of important issues. Departments, the division, and the university also came together to celebrate the achievements of outstanding students through our annual awards, including the division's student awards ceremony, on June 4th.
Similarly, we celebrated the accomplishments of many faculty members this spring, including Distinguished Professor of Psychology Barbara Rogoff, who was nominated to the American Academy of Arts and Sciences. Professor Stacy Philpott, Assistant Professor Kai Zhu, and Professor Karen Holl, of the Environmental Studies Department, were all honored by the Ecological Society of America, and Karen Holl was also awarded the MacArthur Foundation Chair position.
Holl is one of several campus experts—including Anthropology Professor Melissa Caldwell, Politics and Legal Studies Professor Mark Fathi Massoud, and Environmental Studies Postdoctoral Researcher Brandi McKuin—who have also been sharing their insights with the public this spring by writing articles for The Conversation, a nonprofit newsroom. Overall, faculty, staff, and students across seven of our departments have been featured in media coverage more than 40 times this quarter, demonstrating broad interest in our research and high levels of trust in our expertise.  
Spring quarter also brought a sense of growth and reinvigoration as we began to return to some of our research spaces on campus, and some of us took on big new projects.
For example, Associate Professor of Sociology Rebecca London is leading a grant that will build a partnership with United Way and develop a new Campus + Community center. Meanwhile, Environmental Studies Professor Brent Haddad has been selected to lead a review of proposals to rewater the Salton Sea. Faculty from multiple divisions also gathered to share ideas at our Ag-Tech Symposium. And the Institute for Social Transformation continues to build its reputation, in part through the success of events like the Reparations For Black Americans panel discussion in April.  
All the while, our central staff in the division have continued to provide vital behind-the-scenes support ensuring the continuation of our services. The roll-out of a cumbersome new payroll system this year created additional havoc for many of our staff, yet they took it on and persevered. I cannot overstate how impressed I am with the dedication and excellence of all of our staff. If any year could have created chaos and despair, this was the one. Yet, as I said this fall, we are still standing. And more than that, we are still succeeding.
As if to make that point, in April, our campus was named one of the top public universities in the nation for students focused on making an impact on the world, according to the Princeton Review's latest college rankings. For many of us in the Social Sciences Division, this honor is a true reflection of the calling we feel in our work. Our desire to make an impact—in the lives of our students and in the world around us—is the drive that keeps us going, even through tough times. It's a fitting high note to go out on as we prepare to wrap up the academic year.  
Thank you all for your hard work this year, and I'm sending you my best wishes for a productive, relaxing, and enjoyable summer.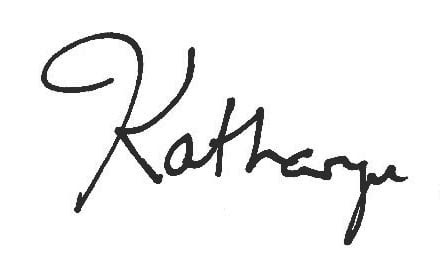 Katharyne Mitchell
Dean of the Social Sciences Division