Message from the Dean
Winter 2022 Message from Dean Katharyne Mitchell
Dear SocSci Community,
Amidst the ongoing challenges brought about by the latest variant of Covid-19, we also have some good news in the division. I will focus on our successes and forward momentum, as I think we could all use a little lift these days. At the same time, please know that I am deeply aware of how hard it has been to move back and forth between different modalities of instruction, as well as to negotiate last-minute changes in plans caused by Omicron.
I am excited to announce a new partnership between the Social Science Research Council and the University of California. Over the past year, I have been working with two other UC social science deans, Charlie Hale at UC Santa Barbara and Bill Maurer at UC Irvine, to form a UC social science consortium. The hope was to reduce the individual campus cost of membership into the College and University Fund at the SSRC by joining as a UC consortium. Recently we were able to accomplish this, with seven out of 10 campuses on board, and two more are hoping to join over the next year. With the greatly reduced cost of membership, alongside an important contribution from EVC Lori Kletzer, our campus will become a member of the SSRC on a long-term basis. The SSRC president, Anna Harvey, will be making an announcement about the SSRC-UC partnership next week, and I will share further details then, including a discussion about the funding opportunities that have opened up as a result of our membership.
A second important news item concerns a series of fabulous faculty and student events connected to the naming of John R. Lewis College. I am thrilled to report that we have five events planned leading up to the spring Dedication Ceremony, each with a great theme and wonderful group of participants. Thanks to the hard work of Provost Flora Lu and Director of College Student Life Sarah Woodside Bury, along with many others from University Relations, the Institute for Social Transformation, and the Division of Social Sciences, the lineup has taken shape, with the following lightning talk presentations and discussions planned:
February 16, 2022:     Black Liberation and Pedagogies

March 2, 2022:           Solidarities for Justice

March 30, 2022:         Social Movements for a Just Society

April 6, 2022:              Pathways to Thriving Communities

April 13, 2022:            Students as Agents of Transformative Change
As you all know, at the end of every calendar year we receive quite a few gifts. There are two gifts, in particular, that I would like to highlight, as I believe they have the potential to lead to increased support.
The generosity of our own staff and faculty is always deeply appreciated and inspiring to others. A recent gift was made by emerita professor Judith Habicht Mauche to establish the "Anna O. Shepard Archaeological Futures Endowment," which will support undergraduate and graduate student research in archaeology. Naming the endowment in honor of Anna O. Shepard, a scientist whose life work in ceramics archaeology merits recognition, caught the eye of some of the largest donors on campus. 

We recently also received an interesting gift in support of CAFIN. The gifts will help CAFIN play a critical role in an upcoming finance conference in San Francisco. Read more on the vision for growing the center here.
Our faculty, students, and alumni were featured in media coverage more than 50 times this past quarter, sparking productive public conversation on topics ranging from local housing issues and drought to national economic trends, international politics, and global climate change. Thank you to all of our thought leaders who have taken the time to share their research-based perspective with the public.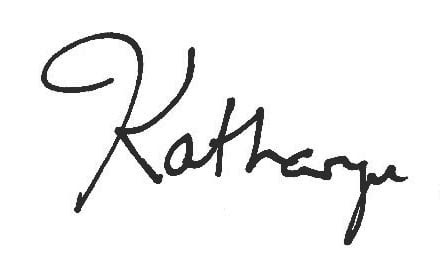 Katharyne Mitchell
Dean of the Social Sciences Division