Research Roundup highlights the work of faculty in the Division of Social Sciences who submitted links to abstracts in response to a call for submissions about recent publications. For ongoing coverage of UCSC research, please visit the UCSC Newscenter and In the News.
Anthropology
Associate Professor Lars Fehren-Schmitz is a member of an international research team who have conducted the first in-depth, wide-scale study of the genomic history of ancient civilizations in the central Andes mountains and coast before European contact. The findings, published online in Cell, and highlighted in Science and other publications, reveal early genetic distinctions between groups in nearby regions, population mixing within and beyond the Andes, surprising genetic continuity amid cultural upheaval, and ancestral cosmopolitanism among some of the region's most well-known ancient civilizations. https://news.ucsc.edu/2020/05/fehrenschmitz-andes.html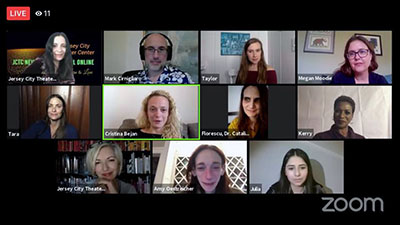 Associate Professor Megan Moodie's one-act play, The Other, was performed as a staged reading in the Jersey City Theatre Center's New Plays Festival, directed by Mark Cirnigliaro. The director and actors worked entirely via Zoom, using the platform creatively to produce a moving portrait of a middle-aged woman encountering her seventeen-year-old self on a park bench. Dealing with issues such as embodied knowledge, the passage of time, and genetic illness, the play was attended by many members of the Disability Research Interest Group (DRIG) of the Society for Medical Anthropology.
Division of Social Sciences
Professor Julie Guthman and graduate student Erica Zurawaski published If I need to put more armor on, I can't carry more guns: the collective action problem of breeding for productivity in the California strawberry industry in the International Journal of the Sociology of Agriculture and Food. The paper reports on their ongoing research on the California strawberry industry and discusses why growers continue to want high-yielding varieties, even as they work against identified priorities for the industry, one of which is to breed for disease resistant varieties in the face of more virulent soil pathogens and tighter restrictions on the chemicals historically used to manage them. Some of the structural conditions that underpin their desires are considered, as well as the role of university research and extension. Based on twenty in-depth interviews with strawberry growers, the authors found that growers want yield to remain individually competitive, even as they largely recognize that prioritizing yield over other qualities can be self-defeating for the industry. They additionally found that this desire is being augmented by buyer-grower contractual relationships, conditions of land access and rising land values, and practices of labor remuneration. Given that those structural forces are not easily addressed, they also consider the role that university scientists play in constructing this desire for yield, drawing on work in science and technology studies as it relates to university agricultural science to suggest that farmers' needs and desires are a reflection of what university research and extension can offer and conclude that university breeders are best positioned to level the playing field by ceasing to breed for productivity.
Economics
Professor Rob Fairlie's work on the impact of the pandemic on black-owned businesses was quoted in the New York Times, in Why Some Black-Owned U.S. Businesses Are Hardest Hit by Coronavirus Shutdowns, and continues to get widespread media attention including from Reuters, the Financial Times, PBS Newshour, CBS News, USA Today, Bloomberg News, the Wall Street Journal, the BBC, Vox, The Hill, and the Associated Press.
Dr. Fairlie's research was also featured in a Washington Post story about the wealth gap between black and white Americans, The black-white economic divide is as wide as it was in 1968, and cited in a Washington Post article about the impact of the coronavirus pandemic on Asian-owned businesses, Fear sent her Chinatown restaurant spiraling. The challenges to reopening feel 'just impossible.'
Professor Galina Hale's paper, What are the Financial Risks from Climate Change?, was published in Econofact. The study posits that climate change is no longer a future threat; some of its effects are already being felt. Rising temperatures are increasing the frequency of devastating weather events such as hurricanes, fires, floods, droughts, extreme heat, and extreme cold. In addition to their direct impact on the population, these effects bring about substantial economic costs. Although the worst predicted impacts of climate change are still far away in the future, some financial risks associated with climate change and climate change mitigation efforts are more imminent. 
Assistant Professor Kristian Lopez Vargas was quoted on CNN in Peruvians cry out for oxygen as coronavirus takes its toll, about the impact of the coronavirus pandemic on Peru. He was also featured in earlier CNN coverage about the pandemic, Peru: Coronavirus spreads despite strict and early measures. Earlier in the year, Dr. Lopez Vargas penned a Spanish-language opinion piece for El Comercio, the main newspaper in Peru, about how to use mobile technology to improve containment of the coronavirus, Cómo detener al COVID-19.
Professor Justin Marion coauthored a series of studies that look at the economic dynamics of movie theatre segregation in the 1950s that were featured in Medium as The Complicated Business of Racial Segregation. Prior to 1953, segregation in Washington, D.C. was widely practiced in movie theatres, restaurants, and other private businesses by the choice of the business owners rather than backed by law. Although anti-segregation laws were enacted by the local government in 1872 and 1873 they were unenforced. In 1950, the lack of enforcement was challenged — successfully — in the courts. The subsequent Supreme Court ruling in 1953 agreed the laws would have to be enforced. Studying the data, they found that revenues of Washington theatres fell by around 10 percent after desegregation relative to theatres in other cities showing similar movie and that the timing of the revenue response matched the date of the Supreme Court ruling. Data also showed that movies with black actors earned around 11 percent less revenue and were screened for fewer weeks in cities with greater racial bias. Taken together, the conclusion is pretty clear that customer discrimination played a central role in the practice of segregation.
Professor Nirvikar Singh penned an opinion piece, Contagion, lies, and crises, for Financial Express about the economic impacts of the coronavirus crisis, and how they compare to the financial crisis of 2008.
Dr. Singh was also among the economists featured in an article, Modi's apparent shift from development to nationalist agenda worries the economists, in India Abroad about the potential economic impact of India's citizenship law, changes to economic policy, and public reaction to the turmoil.   
Education
Professor George Bunch, along with his colleague Aída Walqui, published a commentary on how secondary school leaders can facilitate language and literacy development for English Learners, in the Journal of Adolescent and Adult Literacy. The piece builds on the themes of their recent book, Amplifying the Curriculum: Designing Quality Learning Opportunities for English Learners (Teachers College Press), which argues for amplification instead of simplification as the guiding principle for the education of English Learners. Drawing on sociocultural approaches to learning and language development, the book provides a framework and multiple examples of how teachers can create "high challenge, high support" curriculum for English Learners across subject areas commonly taught in secondary schools.
Dr. Bunch also published two articles exploring the language and literacy demands facing students in the linguistically diverse "new mainstream" in community colleges, and how such students might be better supported. The first, Preparing the "new Mainstream for College and Careers: Academic and Professional Metagenres in Community Colleges, published in Teaching English in the Two-Year College (TETYC), argues that focusing on genres and "metagenres," as opposed to traditional approaches to teaching English as a Second Language, can guide efforts to design curriculum and supports for English learners. The second—published with UCSC doctoral candidates Heather Schlaman, Nora Lang, and Kylie Kenner—reports on community college instructors' perspectives on serving this population. The article, Sometimes I Do Not Understand Exactly Where the Difficulties Are for My Students, was published in Community College Review.
Professor Cynthia Lewis published Emotion, critical literacy, and the transformation of signs: The fundamentals of language arts in Language Arts, which focuses on the key role of emotion in processes of meaning making and transformation. Given this key role, educators and researchers need to understand how emotion circulates in sites in which critical reading and critical response are central actions.
Professor Judit Moschkovich, published a blog post, Recommendations for Equitable Mathematics Teaching Practices for English Language Learners, in the Equity Alliance Blog of the ASU Mary Lou Fulton Teachers College. The post addresses two barriers to equitable mathematics teaching, deficit views of bilingual math learners and views of mathematics as memorization and summarizes research that challenge and contradicts common views of learning math as memorizing or calculating. In many instances, English Learners can get stuck in a cycle of remedial math courses that focus on memorizing and have limited access to instruction that focuses on understanding. Research suggests that equitable teaching practices for this student population need to support students in learning to solve complex problems and developing deep understanding of mathematical ideas.
Dr. Moschkovich was also recently invited to serve as a panelist for a National Academy of Education roundtable discussion addressing mathematics loss mitigation and learning acceleration in the midst of the COVID-19 pandemic. This roundtable is part of the NAEd COVID-19 Educational Inequities Roundtable Series focusing on mitigating learning losses and preventing the exacerbation of educational inequities in the midst of the COVID-19 pandemic. Her contribution to the panel will be research-based strategies to accelerate mathematics learning, particularly for disadvantaged students.
Environmental Studies
Assistant Professor Madeleine Fairbairn and Professor Julie Guthman contributed a short opinion piece, Agri‑food tech discovers silver linings in the pandemic, in Agriculture and Human Values as part of a special issue on COVID-19 in which they discuss how the agri-food tech sector, the subject of their NSF-funded research project, has found opportunity in the crisis and has quickly pivoted to food safety as a problem it can solve. As such technologies that promise strict sanitation or "touchless" production conditions are gaining lots of attention. Questioning the need for food delivery bots until COVID-19 relegated consumers to their homes, the authors participated in a collaborative study with agri-food researchers across three University of California campuses to investigate Silicon Valley's recent foray into food and agriculture as sites of innovation and investment. One of their research questions revolves around how the tech sector defines and represents the problems it undertakes to solve. These problems, they observe, are frequently vast in scope, while the solutions proffered are notably narrower, driven less by public need than by technological availability and investor interest. This article asks the question: how has the advent of COVID-19 —a problem of seismic proportions if ever there was one—changed this industry dynamic?
Professor Karen Holl published a short paper in Science which posits that tree planting is not a simple solution to complex environmental problems, such as climate change. A plethora of articles suggest that tree planting can overcome a host of environmental problems, including climate change, water shortages, and the sixth mass extinction. Business leaders and politicians have jumped on the tree-planting bandwagon, and numerous nonprofit organizations and governments worldwide have started initiatives to plant billions or even trillions of trees for a host of social, ecological, and aesthetic reasons. While well-planned tree-planting projects are an important component of global efforts to improve ecological and human well-being, tree planting becomes problematic when it is promoted as a simple, silver bullet solution and overshadows other actions that have greater potential for addressing the drivers of specific environmental problems, such as taking bold and rapid steps to reduce deforestation and greenhouse gas emissions. Professor Holl's paper was also featured in the Science podcast and in the UCSC news. https://news.ucsc.edu/2020/05/holl-trees.html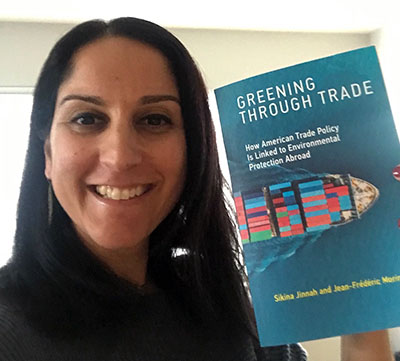 Associate Professor Sikina Jinnah and Jean-Frédéric Morin have released Greening through Trade: How American Trade Policy is Linked to Environmental Protection Abroad, published by MIT Press. This book provides the first detailed examination of how the environmental provisions in US preferential trade agreements affect both the environmental policies of trading partners and the effectiveness of multilateral environmental agreements  through a combination of in-depth qualitative case studies and quantitative analysis of an original dataset of 688 global PTAs.
Dr. Jinnah was a co-author, with Jean-Frédéric Morin and Amandine Orsini, of Global Environmental Politics: Understanding the Governance of the Earth, published by Oxford University Press. Their book provides a comprehensive introduction to the key concepts, theories, methods, and debates in environmental politics and encourages students to critique a wide variety of political perspectives, equipping them with the necessary tools to develop their own arguments and opinions.
Associate Professor Adam Millard-Ball published a study, Global trends toward urban street-network sprawl , on the connection between street design and greenhouse gas emissions in the Proceedings of the National Academy of Sciences. The pattern of new urban and residential roads represents an essentially permanent backbone that shapes new urban form and land use in the world's cities, so today's choices on the connectivity of streets may restrict future resilience and lock in pathways of energy use and CO2 emissions for a century or more. In contrast to the corrective trend observed in the United States, where streets have become more connected since the late 20th century, this study finds that most of the world is building ever-more disconnected "street-network sprawl." A rapid policy response, including regulation and pricing tools, is needed to avoid further costly lock-in during this current, final phase of the urbanization process.
Dr. Millard-Ball's study was featured in Wired magazine, Want to Fix Urban Sprawl? Ditch the Cul-de-Sac, and the San Jose Mercury News, Urban sprawl is on the rise, but not in the Bay Area.
Professor Daniel Press was featured in a KQED Radio report in February,  A Danville Ballot Measure Sparks Debate Over Open Space, about a ballot measure in the East Bay which is an example of the "development paradox" that confronts cities and environmental groups hoping to add or maintain housing vs. open space in the expensive Bay Area.
Professor Chris Wilmers was featured in a Los Altos Town Crier article,  Hills security cameras reveal bounty of beastly visitors, about the frequency with which mountain lions are being caught on home-security cameras.  
Dr. Wilmers was also featured in Can there be a Hollywood ending for the 'Brad Pitt of mountain lions'? in The Guardian, which discussed the challenges facing mountain lions in California, where their habitat is being fractured in ways that are contributing to inbreeding. The article also referenced a 2018 study in which Professor Wilmers was a co-author which found that there are 10 genetically distinct subpopulations of mountain lions in the state, with low genetic diversity in areas with high urbanization and human development.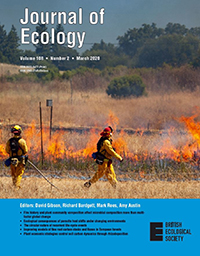 Assistant Professor Kai Zhu and graduate student Clara Qin, along with collaborators at Stanford, published the paper Fire history and plant community composition outweigh decadal multi‐factor global change as drivers of microbial composition in an annual grassland. Their paper was selected as the editor's choice and the cover story in the Journal of Ecology. The print version of the issue features a photo of the study site during a 2011 prescribed burn – the treatment which helped the authors to conclude that climate change affects grassland soil microbial communities primarily through the legacy effects of fire and shifts in plant community composition.
Latin American and Latino Studies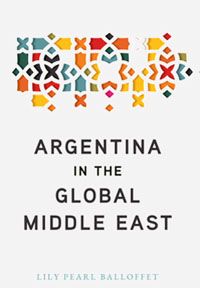 Assistant Professor Lilly Balloffet published Argentina in the Global Middle East with Stanford University Press. This book connects modern Latin American and Middle Eastern history through their shared links to global migration systems. By following the mobile lives of individuals with roots in the Levantine Middle East, Professor Balloffet sheds light on the intersections of ethnicity, migrant–homeland ties, and international relations. Ranging from the nineteenth century boom in transoceanic migration to twenty-first century dynamics of large-scale migration and displacement in the Arabic-speaking Eastern Mediterranean, the book considers key themes such as cultural production, philanthropy, anti-imperial activism, and financial networks over the course of several generations of this diasporic community, situating the transregional history of Argentina and the Middle East within a larger story of South-South alliances, solidarities, and exchanges.
Dr. Balloffet also published an article in the digital journal Arcadia: Explorations in Environmental History entitled Venomous Company: Snakes and Agribusiness in Honduras. The article explores one of the projects that the Boston-based United Fruit Company undertook at its tropical research stations–venomous snake research and the production of anti-venom medical serum. The arrival of the United Fruit Company in Central America in 1899 brought many layers of political, economic, and ecological devastation to the broader Caribbean Basin throughout the twentieth century. The story of snake research provides the opportunity to explore an animal-centered history of this major corporation's presence in the Lancetilla valley of Honduras. It also opens the door to future research informed by a critical inter-American perspective on the history of mobile beings and products through the Caribbean Basin in the twentieth century.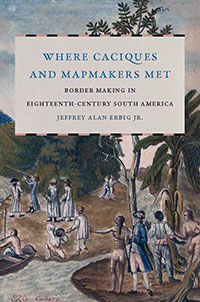 Assistant Professor Jeffrey Erbig's new book, Where Caciques and Mapmakers Met, was published by the University of North Carolina Press. During the late eighteenth century, Portugal and Spain sent joint mapping expeditions to draw a nearly 10,000-mile border between Brazil and Spanish South America. These boundary commissions were the largest ever sent to the Americas and coincided with broader imperial reforms enacted throughout the hemisphere. This book considers what these efforts meant to Indigenous peoples whose lands the border crossed. Moving beyond common frameworks that assess mapped borders strictly via colonial law or Native sovereignty, it examines the interplay between imperial and Indigenous spatial imaginaries. What results is an intricate spatial history of border making in southeastern South America (present-day Argentina, Brazil, and Uruguay) with global implications.
Associate Professor Catherine Ramírez, published an opinion piece in the New York Times, February 24, 2020, The New Wealth Test for Immigrants Is Un-American. In it she describes how this policy would have derailed the lives of many of the ancestors we celebrate. Under the policy, prospective legal permanent residents must demonstrate that they "are self-sufficient, i.e., do not depend on public resources to meet their needs, but rather rely on their own capabilities, as well as the resources of family members, sponsors, and private organizations, and that by setting sights on petitions filed by family members of prospective permanent residents, the wealth test attacks a core principle of the immigration law: family reunification. Such reunification has long been a bête noire of opponents of immigration and white supremacists who fulminate about reclaiming America.
Dr. Ramírez also published an article, What Does Assimilation Mean?, in Public Books, in which she reflects on Samuel P. Huntington's The Hispanic Challenge, which appeared in Foreign Policy in 2004. Huntington is one the "ghosts" of those who have occupied her study at Stanford's Center for Advanced Study in the Behavioral Sciences, where she is currently a Fellow. The subjects of his writings—civilian-military relations, the political orders of democracy and dictatorship, and post-Cold War geopolitics—didn't top her list of research interests until he trained his sights on Latinxs, prodding Dr. Ramírez to contemplate assimilation and its outsized role in defining who is and who isn't an American.
Associate Professor Jessica Taft was quoted in several news stories connected to her research on youth activism, including the Washington Post in The foot soldiers of the new environmental movement. In this article, Professor Taft, author of Rebel Girls, provides insights about teenage girls who have come of age in the time of climate change and the era of viral hashtags, and who are now living through simultaneous public health and environmental crises — issues that have unsettled their present and imperil their future.
In January, Dr. Taft was featured in a Mashable column about How parents can support young activists in their lives. Her research focuses primarily on youth between the ages 10 and 18, but there's not necessarily a universal age at which young people should start getting involved in activism. Adults sometimes make false assumptions about the activism potential of children and youth, and may hold the belief that when young people engage in activism, they're merely "practicing" for future civic participation and their efforts won't actually incite change. However, no matter their age, all activism has the potential to make a difference. In addition to taking youth activism seriously and not patronizing their children, parents should offer resources when they can, provide emotional support, and respect the autonomy of these young activists.
Associate Professor Taft was also featured in an NPR story,
Grim And Hopeful Global Trends To Watch In 2020 (And Fold Into A Zine),
about global trends to watch in 2020, speaking about the rise and visibility of youth activism around the world.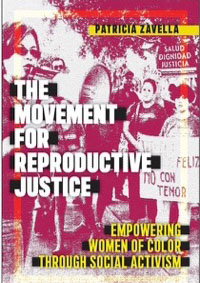 Professor Emerita Pat Zavella has published a new book about the reproductive justice movement that blends research, history, theory, and memoir. Her book, The Movement for Reproductive Justice: Empowering Women of Color through Social Activism, draws on five years of ethnographic research to explore collaborations among women of color engaged in reproductive justice activism and makes the case that collaborative work across racial lines of reproductive justice organizations provides a compelling model for truly intersectional social change movements. https://news.ucsc.edu/2020/04/zavella-book.html
Politics
Assistant Professor David Gordon's book, Cities on the World Stage was published by Cambridge University Press. Gordon's book examines the politics shaping whether and in what ways cities participate in the global governance of climate change. Drawing on scholarship from international relations, social movements, global governance and field theory, the book develops a theory of global urban governance fields. The resulting analysis applies this framework to a prominent transnational city-network, the C40 Cities Leadership Group, to draw a link between observed increases in city engagement, and the convergence of cities around particular ways of understanding and enacting their role as global climate governors. Highlighting the role and expression of power within these voluntary governance initiatives, the book provides a means of thinking critically about the transformative potential of cities as they step onto the stage of world politics.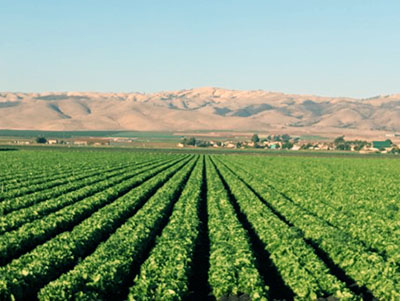 Researcher and lecturer Ruth Langridge and postdoctoral scholar Nathan Van Schmidt co-authored the paper Groundwater and Drought Resilience in the SGMA Era, published in the journal Society and Natural Resources.  The paper discusses strategies used prior to, and after the passage of California's 2014 Sustainable Groundwater Management Act (SGMA) SGMA, to sustainably manage the state's groundwater for drought resilience, and it evaluates the effectiveness of these strategies. It highlights two recent trends that can increase drought resilience under climate change.  USGS modeler Tamara Wilson joined Langridge and Van Schmidt in two webinar presentations this spring for Central Coast stakeholders. These highlighted the team's research on the social, institutional and physical conditions that can increase the resilience of the region's communities to the impacts of climate and land use/land cover (LULC) changes on water supply security and sustainability. California's Strategic Growth Council (SGC) funded this research, and a second grant will be forthcoming from SGC to integrate both affordable housing and climate emissions into this research. Photo of the Salinas Valley taken in 2020 by postdoc Nathan Van Schmidt
Professor Ronnie Lipschutz has written Unhappy in Its Own Way–An Institutional Biography of UC Santa Cruz. The book reflects on the world faced by universities across the United States, 20 years into the 21st century, and addresses the crisis of higher education and changes in political economies which made higher education on a large scale possible at the end of World War II but seemingly defective today. This publication is also an institutional biography of the University of California, Santa Cruz (UCSC) and tries to untangle the complex decisions and relations that, over time, constitute large, bureaucratic entities such as UCSC. As is true of many human institutions, universities are complex communities shaped by and responding to a range of institutional logics that specify the frameworks, structures, personnel and practices that are required for it to function.
Associate Professor and Legal Studies director Mark Fathi Massoud has recently published three articles. The first is Sudan's Rule of Law Revolution, which appears in Current History, America's oldest journal of international affairs. It takes stock of the 2019 uprising in Sudan that toppled a 30-year dictatorship and makes the case that Sudan's weakened legal infrastructure and its enduring respect for the rule of law remain the country's best hope for achieving sustainable peace and justice.
In Theology of the Rule of Law, published in The Hague Journal on the Rule of Law, Dr. Massoud draws conceptual, genealogical, and empirical parallels between religion and the rule of law and presents two related arguments. First, despite the rule of law's religious roots, the attempts of modern states since the nineteenth century to regulate and stymie religious power are a key part of the rule of law's history. Second, as a systematically developed theory of internally coherent values about a higher power, the rule of law offers an alternative to theology. Political elites, scholars, and activists invoke this theology of the rule of law as clerics would a religious discourse, for their own salvation or for the salvation of the poor and marginalized.
Finally, Shari'a Consciousness: Law and Lived Religion among California Muslims, published in Law & Social Inquiry, argues that religious identity formation is an important precursor to political and legal activism. Drawing from fieldwork and interviews with Muslims across California, as well as scholarship on legal consciousness and lived religion, the authors document three interrelated stages of shari'a consciousness: perceiving shari'a and discriminatory depictions of it; educating oneself about shari'a's social and political relevance; and forming an intention for social action. Documenting these interrelated stages and theorizing the relationship between legal consciousness, religion, and inequality, the article reveals how religious identity formation is a significant precursor of legal mobilization and how non-state normative orders provide interpretive frames for understanding human rights and social justice. Ultimately, legal consciousness may stem from sacred sensibilities and the desire to be a more ethical servant of God and not merely to be a more ethical subject of the state.
Assistant Professor Sara Niedzwiecki coauthored an analysis for Americas Quarterly, Why did Argentina, Brazil and Mexico react so differently to COVID-19? In this article, the authors discuss how responses to this question are usually limited to whether their presidents – Alberto Fernández, Jair Bolsonaro and Andrés Manuel López Obrador, respectively – recognize the scientific facts and support ambitious measures to fight the pandemic and mitigate its economic impact. The divergence between Latin America's three largest federations has also been fundamentally driven by deeper institutional dynamics. An institutional analysis considering parties, the nature of federal systems, and welfare states is also critical to understand how and why the reaction to a common challenge has been so different in these three countries. Moreover, a closer look at political institutions shows how more developed welfare states and more rooted parties can strongly benefit countries facing a complex crisis such as COVID-19.
Professor Matt Sparke published Contextualizing Coronavirus Geographically, as editor of a special digital issue of Transactions of the Institute of British Geographers, the lead journal of the Royal Geographical Society. The special issue provides free access to a wide range of previously published geography articles that provide perspectives on the pandemic in order to offer geographers and the wider public a road map for connecting existing geographical work on health and disease with the shared planetary challenge of responding to the crisis. Dr. Sparke's editorial introduces the special issue and outlines seven sub‐themes of enquiry and analysis that are especially useful for contextualizing coronavirus geographically, and represents an attempt to think through social and institutional response abilities.
The special issue of Transactions of the Institute of British Geographers was highlighted in an article connecting it to the Global and Community Health Program at UCSC, which Dr. Sparke is helping to develop. The team developing the program includes faculty and administrators from departments across the biological and social sciences and includes participating faculty from engineering, the arts, and humanities. The program will coordinate the campus's health-related research, as well as offer multidisciplinary bachelor of arts and bachelor of science degrees. https://news.ucsc.edu/2020/06/sparke-covid.html
Assistant Professor Anjuli Verma, along with co-authors Peter A. Hanink and Geoff K. Ward, published an op ed in JURIST, Can We Trust the Police to Intervene in Fellow Officer Misconduct? in which they address the challenge the duty to intervene on the part of the police. Limits of duty to intervene policies are bound up with broad latitude in defining excessive force. Law and policy are unclear as to what excessive force is, expecting officers to "know it when they see it" which makes it unlikely to change officer behavior, in part because the obligation to intervene is often vaguely and narrowly framed.
Psychology
Professor Nameera Akhtar and alumna Noa Lewin published a paper, Neurodiversity and deficit perspectives in The Washington Post's coverage of autism, in the journal Disability & Society. Media representations can perpetuate stereotypes about marginalized groups. Autism is often portrayed as a series of deficits needing correction. Many autistic self-advocates argue, however, that their neurological characteristics represent natural genetic variation—neurodiversity—and that they are not in need of a "cure." The current study examined articles about autism on The Washington Post website from January 2007 through December 2016. It was hypothesized that articles would contain more elements of the neurodiversity perspective over time. Each article was coded for its overall valence, four measures of neurodiversity, and four deficit measures. Later articles about autism were more likely to use words like neurodiversity, more likely to highlight strengths of autistic people and more frequently described accommodations for autistic people. They also focused less on identifying causes of autism but continued to use negative terms, and very few articles contained the perspectives of autistic individuals themselves. While the data suggest positive trends towards the neurodiversity perspective, they also reveal that some aspects of the deficit view of autism did not change over this time period in this news outlet–and that there is still room for improvement.
Professor Akhtar and alumna Lewin's work was also featured in a Good Times article, UCSC Autism Researchers to Journalists: Do Better. 
Professor Margarita Azmitia participated in a "rapid response" network call to brief legislators on issues related to families, children, adolescents, and communities. The Research to Policy Collaboration, initially convened to address the impacts of deportation and immigrant detention policies, pivoted to incorporate the challenges posed by the COVID-19 pandemic. The latest of eight short policy briefs, Mitigating the Implications of Coronavirus Pandemic on Families, has just been published. The brief examines the disproportionate impacts of the coronavirus pandemic on low-income families, children, and people of color. In addition to experiencing higher rates of COVID-19 infection and death, those most vulnerable in society are losing ground in schooling, learning, and development. https://news.ucsc.edu/2020/05/azmitia-pandemic.html
Professor Nick Davidenko published a study, Combined Neural Tuning in Human Ventral Temporal Cortex Resolves the Perceptual Ambiguity of Morphed 2D Images, in the journal Cerebral Cortex, examining how the brain resolves visual ambiguity. Participants viewed morphed shapes that could look like face silhouettes or hand silhouettes, or ambiguous images that could be seen as hands or faces. By comparing responses in brain regions sensitive to faces and hands, the authors were able to predict how individual participants would classify ambiguous images.
Professor of Psychology Campbell Leaper published three new empirical research papers and one book chapter in the last six months. In one investigation, current Psychology graduate student Abby Walsh and Professor Leaper conducted a content analysis of gender representations in 34 television programs aimed at preschool-age children. The preschool years are when children are quickly forming stereotyped beliefs about gender, and the mass media can effectively inform these understandings. On average, male characters were twice as likely as female characters. Also, characters were often portrayed in gender-stereotypical ways in terms of appearance and behavior. However, gender representations were less biased in TV programs  with female-lead characters. This research appeared in Mass Communication and Society.
In the second paper Dr. Leaper and his colleagues demonstrated in a short-term longitudinal study the effectiveness of active learning practices in undergraduate gateway biology classrooms on students' STEM motivation and achievement. Engaging in science practices in the classroom and feeling recognized as a scientist predicted increases in STEM motivation and identity, which in turn predicted higher grades in their biology course. Whereas this trend was seen across students, it was even stronger among those from underrepresented-minority backgrounds. The research was published in Journal of Research in Science Teaching, with former UCSC Psychology graduate student Christy Starr, as well as Lisa Hunter, Robin Dunkin, Susy Honig, and Rafael Palomino (colleagues from UCSC Institute for Scientist & Engineer Educators and PBSci).
Dr. Leaper and his co-authors also investigated possible family origins for the formation of sexist attitudes about heterosexual relations. In this study, young heterosexual adults provided retrospective accounts of messages about women and men told by their family members while growing up. Many women recalled hearing negative messages about men as "dangerous," "untrustworthy," and "promiscuous." In contrast, many men recalled negative messages about women being "manipulative" and "gold diggers." The likelihood of hearing these messages predicted the young adults' current endorsement of sexist attitudes. Some of the recalled messages also varied with participants' ethnic backgrounds. This work is published in the Journal of Family Studies with current Psychology graduate student Brenda Gutierrez and CSULB colleague May Ling Halim. 
Finally, Dr. Leaper contributed a chapter on gender development to the sixth edition of How Children Develop, a widely used developmental psychology textbook–the fourth version of the textbook in which he was invited to contribute. For this edition, he provided a contemporary overview of developmental research and theory on children's gender development, including expanded coverages of nonbinary gender identities and manifestations sexism in childhood and adolescence.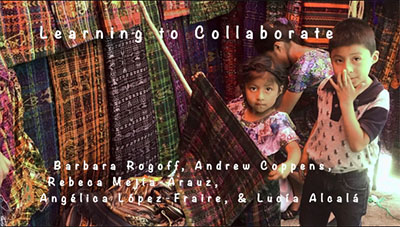 Professor Barbara Rogoff and her team created a new 3-minute research video that won the Public Choice Award and was second Most Discussed video in the National Science Foundation's 2020 video contest.  The video shows ways that Indigenous and Mexican-heritage families foster their children's contributions at home and help them learn to collaborate. It already has more than 19,000 views. This is the fifth year that Dr. Rogoff and her team have won awards for their 3-minute research videos in the NSF video contest.  The five videos are part of NSF's effort to broaden participation in science.  The previous videos and discussions are available for viewing at https://multiplex.videohall.com/
Professor Su-hua Wang was interviewed in Cutting Edge #62: New Generation Learning. New Generation Learning is a collaborative interdisciplinary research initiative, involving 65 faculty members across the University, designed to better understand the cultural strengths of learning by children and students from historically underserved populations and ways to leverage those strengths in formal and informal settings for improved learning outcomes. In this edition, director Su-hua Wang, along with co-directors Psychology Professor Barbara Rogoff and Education Professor and Department Chair Cynthia Lewis discuss new insights and developments in this important work.
Sociology
Professor Chris Benner published the results of a new survey of app-based ride-hailing and food and grocery-delivery workers in San Francisco which underscores the financial vulnerability of workers in the gig economy. The unique, in-person survey reached 643 workers with Uber, Lyft, Doordash, GrubHub, Instacart, and Shipt early this year. When the shelter-in-place order took effect, researchers developed an additional two-week, online survey to capture the effects of the pandemic on app-based workers—a growing population that enjoys little job security and few employment rights. https://news.ucsc.edu/2020/05/benner-workers.html
In related coverage, Dr. Benner coauthored an op-ed for the San Francisco Chronicle about the risks workers face in Silicon Valley's culture of radical innovation.
Dr. Benner also coauthored a commentary for the Nonprofit Quarterly about economic solidarity during--and after--the pandemic, Scaling Economic Solidarity: The Pandemic, Nonprofits, and Power as well as an opinion piece for American Prospect, Solidarity Economics—for the Coronavirus Crisis and Beyond, about the refashioning of our economy and society to protect the common good, which he describes as "the right thing to do for both public and economic health."
Professor Emeritus John Brown Childs provided a guest commentary in the Santa Cruz Sentinel, Be not dismayed when feeling helpless in today's America, in which he decrys these "dires and dangerous" times but notes the new multiethnic generations out on the street, and inside institutions of government, society, and culture who are pre-positioned resources for coalition-oriented, constructively peaceful, effective action. This is a "huge positive, multifaceted, societal resource base consisting of progressive, humane, energetic, and thoughtful people that is coming alive as the pressure builds."
Professor Hiroshi Fukurai is co-author on a book, The Introduction of Civil Jury Trials Will Transform Japan: Lessons from Experiences of Civil Jury Trials in Okinawa.
Dr. Fukurai also published the article Reflections on the TEPCO Trial: Prosecution and Acquittal After Japan's Nuclear Meltdown, in The Asia-Pacific Journal: Japan Focus 1, with David Johnson & Mari Hirayama. This article focuses on the criminal justice consequences of the nuclear meltdown at Fukushima that was precipitated by the earthquake and tsunami of March 11, 2011. The criminal case revealed many facts that were previously unknown, concealed, or denied, and it clarified the truth about the Fukushima meltdown by exposing some of TEPCO's claims as nonsense. At the same time, this case study illustrates the limits of the criminal sanction and the difficulty of controlling corporate crime in the modern world.
Assistant Professor Camilla Hawthorne contributed the preface to a volume edited by noted Italian-Somali postcolonial writer Igiaba Scego, Future: Tomorrow Narrated by the Voices of Today. The first literary anthology by black Italian women, the book is a contemporary j'accuse that denounces the racism and anti-immigrant attitudes that have become widespread in Italian society and politics.
Dr. Hawthorn also contributed a chapter about white supremacy, Suprematismo, for a book of keywords for thinking about social change, in Lessico della crisi e del possible: Cento lemmi per praticare il presente. She was also interviewed for an Al Jazeera article about immigrants' rights activism in Italy, 'Cynical': Critics slam Italy's amnesty for undocumented migrants.
Associate Professor Rebecca London penned an op ed in the Houston Chronicle, 5 reasons to make sure recess doesn't get short shrift when school resumes in person, that references her research on the importance of recess to improve the school climate in key areas of physical activity, bullying, positive youth development, and equity in schools.
Professor Jenny Reardon contributed V is for Veracity to the "Covid-19 and the Social Sciences" series published by the Social Science Research Council. In this article, she argues that the metaphors of war and battle in fighting Covid-19, now commonplace, can have their own problematic effects on how we imagine and act in the face of the pandemic. The "us vs. them" imagery that war metaphors promote pulls us away from veracity—"trustworthy truths" that foreground human (and nonhuman) relations and interdependencies. The pandemic thus provides an opportunity to mobilize veracity for a more just post–Covid-19 future.
Dr. Reardon's work was also featured in Discrimination, governance, and trust in the age of COVID-19, in which she discusses how the pandemic is rooted in profound ecological disturbance and climate change, as well as the gutting of public health infrastructure and—public governance itself—amidst the ravages of "hyper-capitalism." https://news.ucsc.edu/2020/04/reardon-pandemic.html
Finally, two upper division Sociology classes developed by Professor Reardon and Associate Professor Rebecca London, Coronavirus and Community, and Living and Learning in a Pandemicene, were highlighted in the UCSC News in Outbreak inquiry. In these courses, students focus on the effects and experiences of the COVID-19 pandemic, even while the pandemic is under way. Professor Reardon's course provides community and the motivation to constructively engage with pandemic issues instead of being overwhelmed by the bad news reported every day. It keeps the focus on: How do we live and not just learn? How do you orient yourself in this moment? In Professor London's course, students are conducting research on topics that range from exploring the question of how the shift to online learning affects disabled students to the way moving back home changes how college students feel about themselves. They are guided through a real-life research project, learning out how to ask good research questions, how to collect and analyze data, and report back findings.