Blanche McKenzie Scholarship in Economics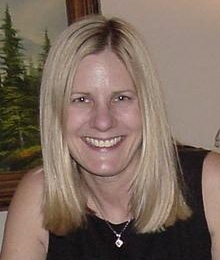 Blanche McKenzie was a successful economist, one of the first woman economists of her time, as well as a humanitarian. Dr. McKenzie passed away in 1999. She was survived by a son, a daughter, and her husband, Lionel McKenzie, professor of economics at the University of Rochester, who is recognized worldwide as a 'guru of mathematical economics' and, more specifically, as the architect of general equilibrium theory. Blanche and Lionel McKenzie worked together as a team in the Economics Department at the University of Rochester to develop the Ph.D. program into a world-renowned program.
Blanche McKenzie inspired and encouraged many students. She encouraged the pursuit of education in general, but she especially focused on helping young women pursue higher education. Having earned her master's degree in economics during the Depression era, when money was scarce and women were rarely encouraged to pursue advanced education, she was acutely aware of the challenges that faced, and continue to face, young women in the world of higher education.
The Blanche McKenzie Scholarship in Economics was established in 2000 by UC Santa Cruz alumna Randi Novak. Ms. Novak graduated from UC Santa Cruz in 1976 with a degree in mathematics and economics with honors and went on to receive her Ph.D. from the University of Rochester. After spending her early career years as a Russian translator for the University of Chicago and as an engineer at Lockheed, she went on to become well known among Silicon Valley professionals as a 'start-up cowgirl' for being instrumental in the start-ups of companies such as Data Encore (a subsidiary of Verbatim), Segue Setups, Silicon Valley Systems, Rapid City Communications, and Trapeze Networks.
The Blanche McKenzie Scholarship in Economics is an annual scholarship awarded to an undergraduate majoring in economics. It is based on both financial need and academic merit. If in any given year there is no student who qualifies for financial need, then the award is given on academic merit alone. The winner is chosen from the pool of Campus Merit Scholars. Within the framework of Proposition 209, preference is given to female economics majors, to honor the memory of Blanche McKenzie's lifelong work of helping women achieve their goals in the arena of higher education.
For more information about this scholarship, please contact the Economics Department manager by telephone (831) 459-4849 or visit the department's website.
Save
Save
See
Also