The Professor Bruce Bridgeman, Ph.D. and Diane Bridgeman, Ph.D. Graduate Award in Cognitive Psychology
The Professor Bruce Bridgeman, Ph.D. and Diane Bridgeman, Ph.D. Graduate Award in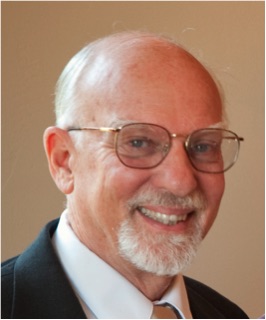 Cognitive Psychology, also known as the Bridgeman Award, will support a cognitive psychology graduate student in the Psychology Department at UC Santa Cruz. The purpose of the award is to provide financial assistance to graduate students in cognitive psychology who would not otherwise be able to fully afford the cost of their studies. 
This award honors Bruce Bridgeman Ph.D., a UC Santa Cruz professor of psychology and psychobiology, who died suddenly in 2016.    
Professor Bridgeman will be remembered for his sharp intellect, genuine sense of humor, intellectual curiosity, thoughtful mentorship, gentle personality, musical talent, and as a committed peace, social justice, and environmental advocate. 
His research centered on spatial orientation by vision and perception/action interactions. His intellectual interests also included the functions and n.eutal basis of consciousness. He was the author of Psychology and Evolution: The Origins of Mind (Sage Press, 2003), and more than 350 articles, chapters, and other publications. At the time of his death, Bridgeman had numerous papers in process and in press. He was also highly dedicated to his role as editor-in-chief of the international journal Consciousness and Cognition.
He enjoyed teaching and taking an active mentorship role with both undergraduate and graduate students. For decades, students in his lab received a hands-on understanding of experimental research, and frequently published articles and presented at conferences with him. 
Bridgeman also had an enormous depth of knowledge and interest in history, music, the environment, and of course science. Bridgeman was an eager advocate of his wife Diane's work, including her clinical psychology practice, and her efforts with various professional and community organizations, such as the Monterey Bay Psychological Association, the American Psychological Association, and the Santa Cruz Red Cross as coordinator of its disaster mental health team and its international services committee. He and Diane participated in and were supporters of many professional and community organizations.
Read the many tributes to Professor Bridgeman and more about his life >
Selection of the candidate(s) shall be made by the Psychology Department.
For more information about this award, please contact the Psychology Department at psycdept@ucsc.edu or visit the department's website.
See
Also