David Gaines Endowment Fund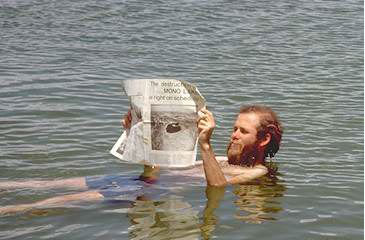 "The birds and animals, trees and grass, rocks, water and wind are all our allies. They waken our senses, rouse our passions, renew our spirits, and fill us with vision, courage, and joy... We are Mono Lake." - David Gaines
David Gaines, a 1969 UC Santa Cruz Crown College graduate, was an expert in ecology and environmental advocacy. He devoted the last ten years of his life to raising awareness of the importance of Mono Lakeworking on the complex problem of meeting the water needs of both Los Angeles and the lake. David formed the Mono Lake Committee (MLC) in 1978 after being appalled by the condition of Mono Lake, which continued to deteriorate after the 1941 diversion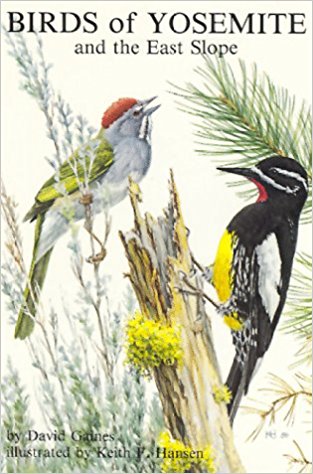 of the tributary streams to the Los Angeles Basin. The group talked to conservation clubs, schools, service organizations, legislators, and lawyers about the value of this high desert lake. Under David's leadership, the Mono Lake Committee grew to 20,000 members and gained legal and legislative recognition for Mono Lake.
David and an MLC staff volunteer, Don Oberlin, were killed in a winter automobile accident near Lee Vining in 1988. Despite the loss of its founder, the citizens' action group has continued to lead the fight to protect Mono Lake. It joined with the National Audubon Society to bring suit to save the lake, and in 1983 the California Supreme Court agreed that the "public trust doctrine" required LADWP to limit water diversions. In 1994 the State set minimum flow limits on streams running into the lake, mandated a minimum lake level, and required habitat restoration.
Long before he became a spokesman for the environment, David was an active California birder. He was birding the entire state by the late 60s, first appearing in the southern California pages of Audubon Field Notes in winter 1966–67, and in those for northern California in fall 1967. In 1974, David inventoried the natural areas of the Mono Basin. He was a superior field observer, and his interests in California birdlife extended well beyond the Mono Basin. Most of all, David loved Yosemite National Park, and he published two classic books on the birds of Yosemite that also covered the Mono Basin in detail. David was also a teacher, mentor, musician, and poet. His texts were enlivened with his spirit and appreciation for all of nature.
The David Gaines Award was created by his Aunt, Grace Jacobs, to honor his memory. The award, which is for undergraduate or graduate students majoring in Environmental Studies, is given for a field project that will make a significant contribution to the solution of an environmental problem. The award is based on scholastic merit, demonstrated initiative, and feasibility of the project.
For more information about this scholarship, please contact the academic support coordinator in the Environmental Studies Department by telephone (831) 459-4136, email or visit the department's website.
See
Also