In Their Words: John Armstrong
Name:
John Armstrong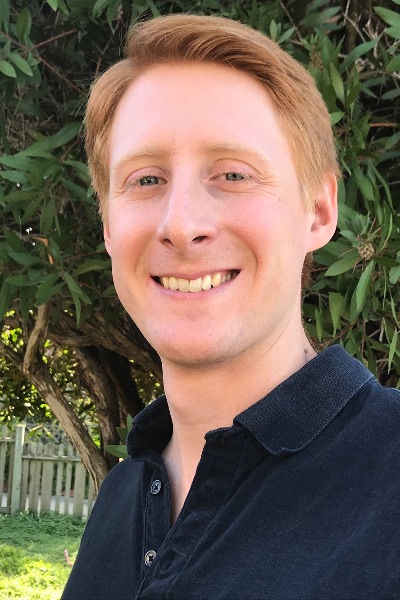 Department:
Environmental Studies
What Scholarship or Award did you receive? 
Hammett Fellowship
What year are you (1st year, 3rd year)? 
3rd Year, Ph.D Candidate.
College:
 Graduate Division
Where do you call home? 
I'm from upstate New York.
What is your field of focus?
 Climate change policymaking and the role of local governments and public participation.
With all of the choices for college, what made UC Santa Cruz stand out?
 I was drawn to UC Santa Cruz's commitment to interdisciplinary research and environmental problem solving.
What do you hope to do once you graduate from UC Santa Cruz?
 I look forward to continue working on important environmental issues, especially renewable energy and climate change policymaking.
What is one memorable moment that stands out for you as a student here? 
I really appreciate how the university engages the community with research, and I love seeing long lines of people waiting to get into climate change science lectures – most recently at this year's Climate Science & Policy conference featuring Scott Wing and Newton Harrison.
How will this scholarship/award impact your academic life/research?
The Hammett Fellowship will give me the time and resources to make significant progress on my fieldwork this summer, including going to communities throughout California to examine their policymaking processes and decisions.
See
Also