In Their Words: Edward Kim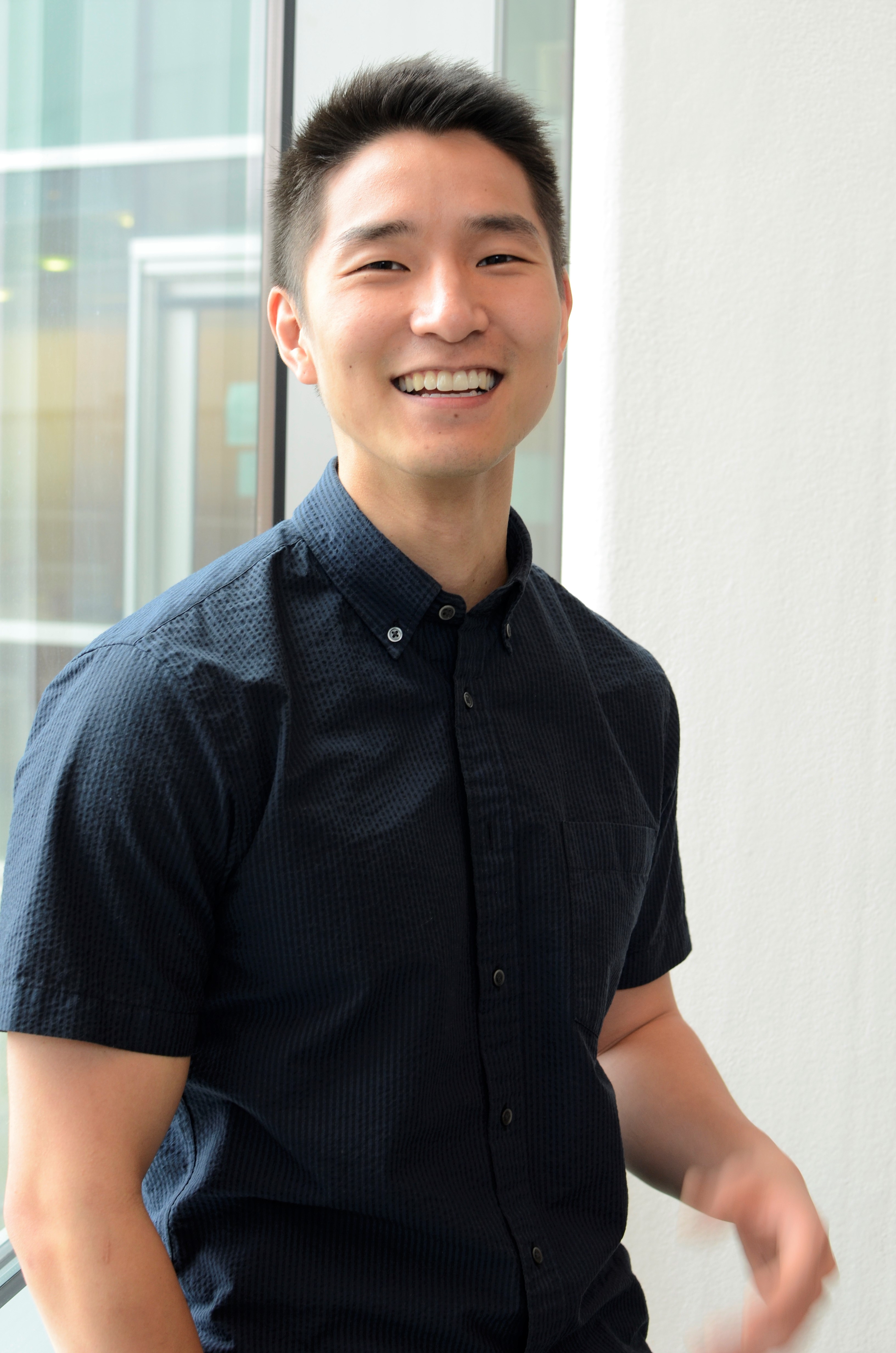 Name: Edward Kim
College: Crown College
Department: Psychology Department
What Award/Scholarship did you receive? I received the Dean's Award for my senior thesis in psychology.
What year do you expect to graduate? I graduated in June of 2018.
Where do you call home? I grew up in Korea and later Orange County, but Santa Cruz has been as much of a home as either of those places. I try to feel home where I am.
With all of the choices for college, what made UC Santa Cruz stand out? UC Santa Cruz is a beautiful place with breath-taking views of the ocean, towering red-woods, and fresh air like you wouldn't believe. It is also culturally and intellectually vibrant, if you take the opportunities to engage the community. The school was founded in the spirit of a cultural, intellectual, and spiritual revolution and freedom, and embodies it to this day.
What is your field of focus? My academic interests span the area of biology and psychology, focusing on asking questions that can empower and enable people to live their best lives in terms of health and happiness. Specifically, I am interested in increasing the human lifespan and ensuring that this is a good thing, a life worth living.
What do you hope to do once you graduate from UC Santa Cruz? While completing a post-baccalaureate research fellowship at the National Institute on Aging in Baltimore, I have been taking the time to do some soul-searching and ask myself the same question. Fellow and recent graduates, I venture to say it is perfectly ok to not know, or to change your
mind, about the specifics of your goal. Just as no one steps in to the same river twice, we are not the person we were yesterday. Hopefully it is because we are learning from our experiences, achievements, and mistakes. Generally, however, I hope to grow into a prolific researcher and thinker that contributes to the scientific community in our mission to make the world a better place.
What is one memorable moment that stands out for you as a student here? UCSC has taught me many things, perhaps even most things, I know. The most memorable moment, however, has to be when in the middle of my first quarter at UCSC, my Core Writing professor told me I participated too intensely, and scared the other students away from participating. After the initial feelings of bewilderment and shame, it led to an intense period of self-introspection about what it means to be an active vs. passive learner, how to be a good and considerate classmate, and how to think before I spoke. I continue to participate passionately in every class, every lecture, every meeting, but I have learned to be kinder and more considerate while doing so.
What is your one piece of advice for incoming students about life at UC Santa Cruz? Be an active learner both in and out of your classrooms. Ask questions, even if you're afraid they're stupid. How are you going to learn if they're stupid or justified unless you ask them and find out? How are you going to learn to ask better questions unless you start with the ones you have? So, ask questions. Ask them to your professors, learn about the subjects in which they are experts. Ask them to your friends, who come from different places and cultures and socioeconomic realities. Ask them to people in authority, because no authority should go unquestioned, unaccounted, unjustified. And perhaps most importantly ask them to yourself, because the answers that matter most are often within.
How will this scholarship impact your academic life/research? Completing my thesis took around two years. Two years of designing and conducting the experiment, conducting literature review, and writing and editing the thesis. Just the process of completing this thesis has made me a better academic and researcher. This award has given me the closure I needed to move onto a new phase in my life and research and have helped me realize that I love the rigor and challenge of completing a project. More than ever before, I have clarity about what my interests and passions are, what my strengths are, and where I wish to go with my academic life and research.
See
Also