In Their Words: Laurel Levin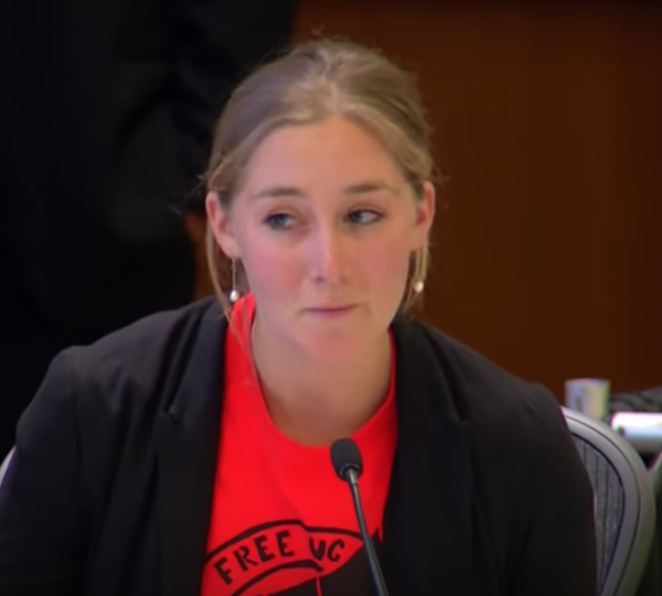 Name: Laurel Levin
College: Stevenson
Department: Community Studies and Environmental Studies
What Award/ Scholarship did you receive? Chancellor's Award and Dean's Award in the Division of Social Sciences
What year do you expect to graduate? Graduated in March of 2019!
Where do you call home? San Rafael, Ca and anywhere in the Sierras with my friends
With all of the choices for college, what made UC Santa Cruz stand out? I was initially drawn to UCSC for its wide breadth of student activism as well as the University's Outdoor Recreation department. As the decision came closer, the more I learned about the Community Studies department and the intersections with agriculture and food movements, the more I confident I became in my decision. Plus, I've always been a huge fan of banana slugs and redwood trees so you can't go wrong there :)
What is your field of focus? I am focused on the intersections of climate justice and agriculture policy. Specifically, how the evolving food movement can learn from, and integrate with, the climate justice movement to center a more systems level and equity framework.
What do you hope to do once you graduate from UC Santa Cruz? I am excited about continuing to bridge the gap between the food movement and climate justice. Whether this take the form of lobbying, community organizing, or public policy is yet to be seen- probably some combination of them all. Eventually I look forward to returning to school for a graduate degree in public policy once I have a stronger idea of what my role is in the greater movement. In the meantime you can find me leading backpacking trips with the UCSC Recreation Department and UCSC Wilderness Orientation Program.
What is one memorable moment that stands out for you as a student here? Having the opportunity to speak at the UC Regents Committee on Investments Sub-Committee meeting in San Francisco last year - alongside my fellow organizers in the campaign Fossil Free UCSC - and then getting to sit back and watch the Regents fight amongst themselves about the moral and political necessity of divestment. It was testomate to the importance of student voices and agency in the UC.
What is your one piece of advice for incoming students about life at UC Santa Cruz? Get involved! Regardless of what exactly, finding your community(s) is crucial. UCSC can at times feel like a quiet and isolated campus. However, in finding your community you can quickly connect with the vast network of incredible, intelligent and powerful students. I have learned more from my peers in these various communities than I ever did inside a classroom.
How will this scholarship impact your academic life /research? Receiving the Dean's award is validating of the hard work I have put into my college experience. I will use this to continue to fuel my passion and work in the fight for climate and food justice.
See
Also