In Their Words: Maria J. Hernandez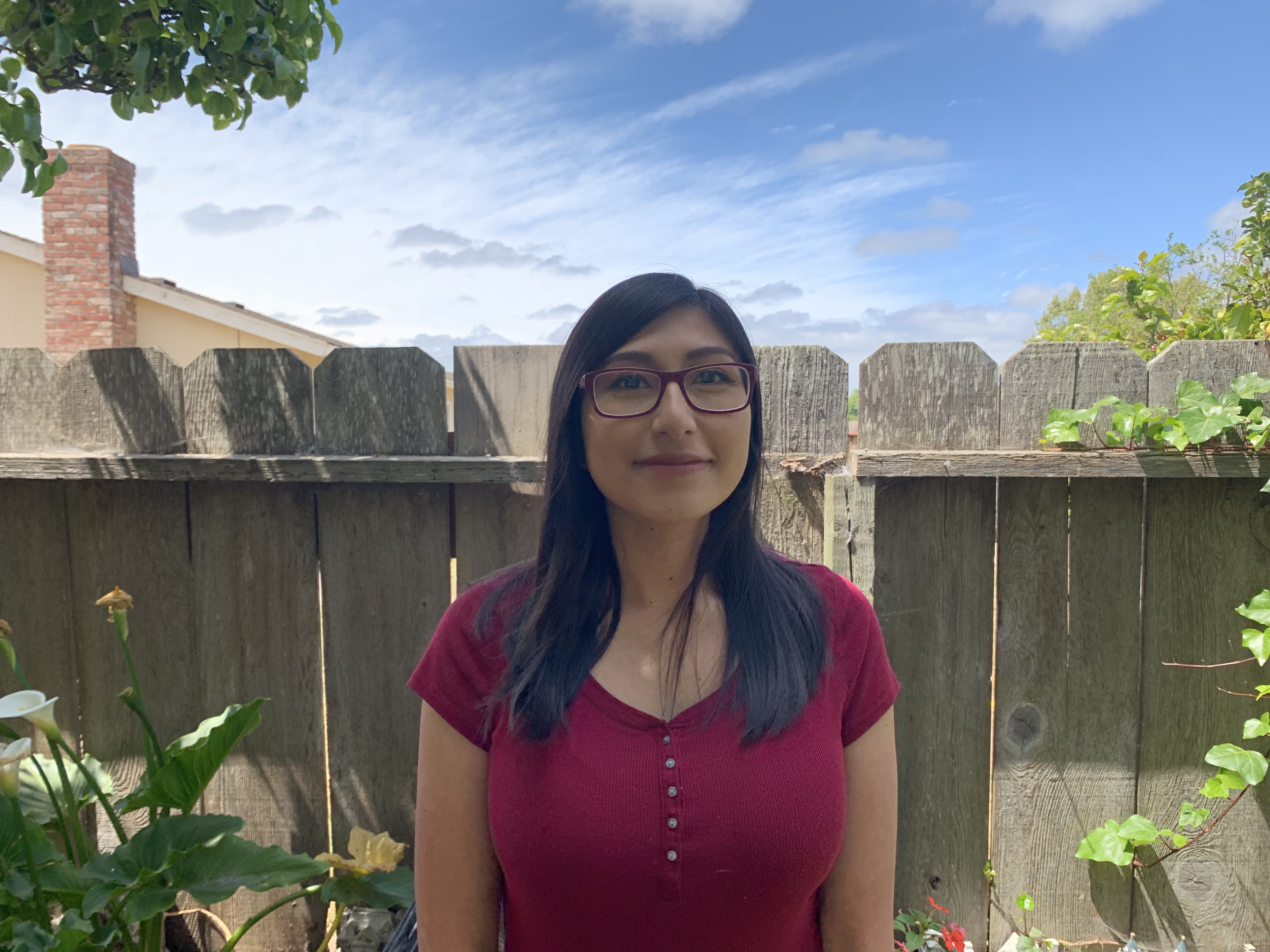 Name: Maria J. Hemandez
College: Porter
Department: Psychology
What Award/Scholarship did you receive? The Walsh Family Scholarship 
What year do you expect to graduate? Spring 2021
Where do you call home? My home is Salinas, CA. It is known the "The Salad Bowl of the World" for its rich agriculture. It is an amazing community where I have lived my entire childhood in.

With all of the choices for college, what made UC Santa Cruz stand out? UC Santa Cruz stood out to me because of its environment. There is such breathtaking views across campus and I now have a much greater appreciation for nature. Along with this, I think the people here are great. Everyone is so nice and easy to talk to!

What is your field of focus? My field of focus is Education and Counseling.

What do you hope to do once you graduate from UC Santa Cruz? I hope to complete my master degree and teaching credentials in order to become a high school psychology teacher at my hometown and possibly an academic counselor. I really want to make a difference in my community and be able to give students what I needed at their age.

What is one memorable moment that stands out for you as a student here? Something memorable for me was being able to form and strengthen amazing relationships with people that are doing amazing things. These people's majors include Computer Science, Spanish, and History! They all have one thing in common, and that is that they want to do something to help younger students achieve their dreams. This is something that I strongly associate myself with so being able to find them and become close to them, have made my experience here at UCSC a lot belter.

What is your one piece of advice for incoming students about life at UC Santa Cruz? One piece of advice for them is to really get involved in the school. There are so many things you can do in this school and it is just a matter of trying them out. Sometimes we just need a break from academic so it nice to do something for fun! Whether it is helping your community out through volunteering or joining a sport you never thought you would be good at!
How will this scholarship impact your academic life/research
?
This
scholarship
will
help
relieve 
some
stress
for
both
my
family
and
I
.
Money
has
always
been
a
challenge for
us
so
I
am
unbelievable
grateful
for
this
scholarship
.
It
has
giving
me hope
that
I
will
be
able
continue
my
academics
after
finishing
my
bachelors
degree
.
See
Also