Andre Yu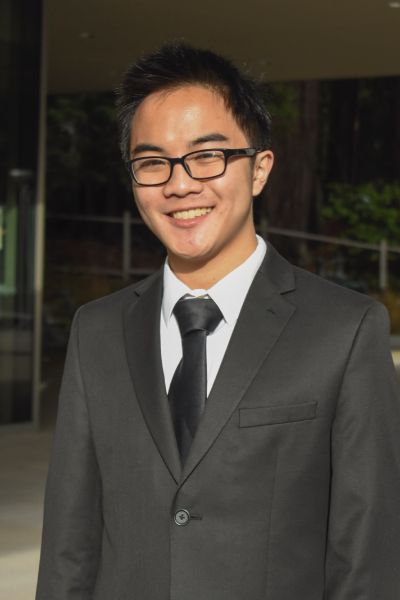 Name:  Andre Yu
College: Merrill
Department: Economics 
What Award/ Scholarship did you receive? Economics Department Undergraduate Award in Business Management Economics
What year do you expect to graduate? I expect to graduate in June of 2022.
Where do you call home? Home is the place where I can be myself, surrounded by family and friends.
With all of the choices for college, what made UC Santa Cruz stand out? UC Santa Cruz's strong accounting program and calm nature surrounding the school made UCSC stand out for me. As my high school career was not up to par as it should have been, I am grateful for UCSC being one of the few colleges that accepted me.
What is your field of focus? My field of focus is Accounting, mainly audit as of now.
What do you hope to do once you graduate from UC Santa Cruz? I hope to have a job in audit once I graduate from UC Santa Cruz.
What is one memorable moment that stands out for you as a student here? Honestly, my interactions with new people and making lifelong friends as a result of getting out of my comfort zone, is one memorable moment that stands out for me.
What is your one piece of advice for incoming students about life at UC Santa Cruz? One advice that I have for incoming students is that they should step out of their comfort zones to reach out to new people. Clubs, and opportunities as that will make life at UC Santa Cruz refreshing and fun. I did not get this scholarship simply through my own actions. With the help of my friends, they helped relieve ongoing stress and kept pushing me to become better as an individual both academically and socially.
How will this scholarship impact your academic life /research? This scholarship has shown me that my hard work, dedication, and interaction with others have paid off. Therefore, I will continue to strive to become the best individual that I can be at UCSC.
See
Also