Jose Orellana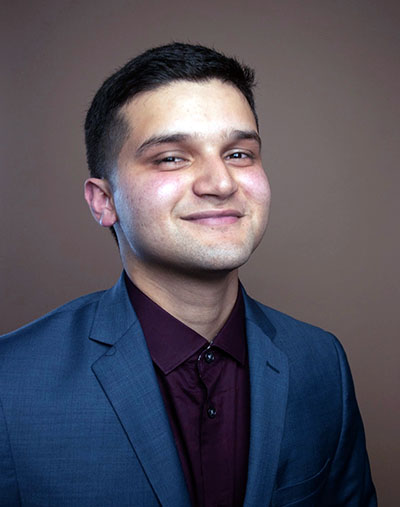 Name: Jose Salvador Orellana
Department: CRES & Sociology
What Award/ Scholarship did you receive? 2020 Benjamin Quaye Memorial Award for Social Justice
What year do you expect to graduate?  2020
Where do you call home?  Delano, California
With all of the choices for college, what made UC Santa Cruz stand out? UCSC stood out to me because it offered me a safe place to be my authentic self.
What is your field of focus?  Community and Youth participatory action research.
What do you hope to do once you graduate from UC Santa Cruz?  I hope to continue doing community organizing in California's Central Valley.
What is one memorable moment that stands out for you as a student here?  It was freshman year move-in day, and when I arrived to my dorm all my friends from Summer Academy were ready to help me unpack with my family.
What is your one piece of advice for incoming students about life at UC Santa Cruz?  Take these next four years to learn about yourself and the people around you.
How will this scholarship impact your academic life /research?  This scholarship will impact my academic life by providing the much needed resources to support my basic needs. 
---
Comments from Jose Orellana's faculty mentor:
Jose Orellana is a first-generation college student, and a double major in Sociology and Critical Race and Ethnic Studies. Jose joined the UCSC Central Valley Freedom Summer Participatory Action research team in January of 2018. In addition to learning and implementing participatory action research on civic engagement efforts in his home town of Delano in the Central Valley, Jose trained 25 high school aged youth on how to conduct voter registration, education, and grassroots organizing in his community. As part of this effort, he and his team of youth planned an implemented a youth conference that brought together young people from around Kern County to not only learn about the importance of voting, but also to better understand environmental justice, immigrant rights, racial justice, and education issues in the region. Jose Orellana was at the helm of this conference, not only as a speaker, but also to train and guide high school students in developing and implementing workshops. This successful August 2018 conference led to Jose's founding of Loud4Tomorrow, a Delano youth organization with three chapters in Delano's high schools. In the Quaye Award nomination letter, his faculty mentor stated "Jose Orellana is one of the most inspiring students I have met at UCSC. In my 5 years teaching at UCSC, I cannot think of a more deserving student for this award."
See
Also