Louis W. Garcia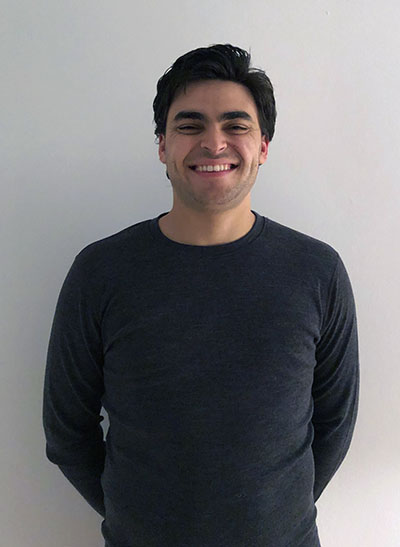 Name: Louis W Garcia
College: Stevenson
Major: Anthropology
What Award/ Scholarship did you receive?  2020 Dean's Undergraduate Award and the Jeremy Demian Marx Award for Cultural Anthropology
What year do you expect to graduate?  Spring 2020
Where do you call home?  Oakland, CA
With all of the choices for college, what made UC Santa Cruz stand out?  The location. I love the mountains, redwoods, and the beach.
What is your field of focus? Double Major in Anthropology and Environmental Sciences.
What do you hope to do once you graduate from UC Santa Cruz? I hope to be a fishing guide in the back country of Alaska and then going to graduate school.
What is one memorable moment that stands out for you as a student here? During my independent study with Prof. Nancy Chen, we would occasionally meet and just talk about food and family recipes.
What is your one piece of advice for incoming students about life at UC Santa Cruz?  There is a big difference between a college degree and a college education.
How will this scholarship impact your academic life /research? It validates my research and will hopefully help with admissions to some of the top graduate schools. It gives me credibility.
---
Comments from Louis Garcia's faculty mentor: 
Louis Garcia received a Deans' Award for his project, Oakland, California's Points of Nutritional Hope. In the letter of support for his thesis, his faculty mentor wrote, "Louis Garcia is an outstanding student whose record reflects a deep commitment to community engagement, critical food studies, and social justice. It has been a special pleasure to work with Louis throughout his undergraduate career at UCSC. During the summer of 2018, I mentored Louis as he conducted preliminary research on food access, social justice, and community awareness based in his hometown of Oakland. He approached the East Bay as a living social laboratory; Oakland, in particular, has a plethora of food justice non-governmental organizations which he examined to identify the distinct ways in which these groups approach these issues. Louis pursued follow-up research during the summer 2019 by securing a Blum Fellowship that allowed him to continue as a volunteer at Project Open Hand, a Bay Area non-profit focused on improving health and wellbeing through providing nutritious foods to vulnerable populations. His final research paper reflects the significant journey he has undertaken to understand how underserved communities in East Oakland manage in the face of gentrification and differential access. Louis is deeply committed to addressing social justice issues of wellbeing and access especially regarding food access for vulnerable populations. It is rare to find undergraduates who have the forethought and commitment to pursue research beyond the classroom setting and beyond a single quarter or academic year. He is among the best undergraduates that I have worked with at UCSC and over 26 years of teaching."
See
Also