Mette Frederiksen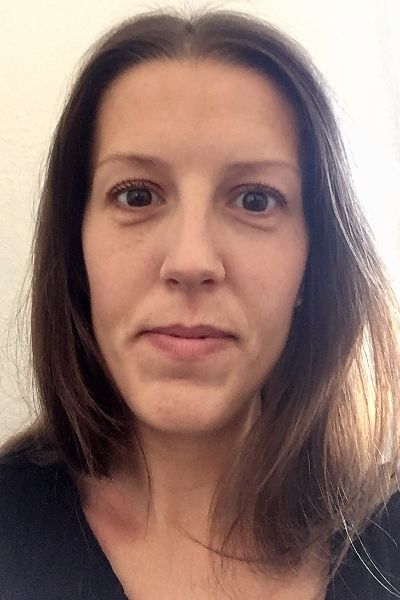 Name:  Mette Frederiksen
Department: Politics 
What Award/ Scholarship did you receive? Jessica Roy Memorial Award
What year do you expect to graduate? 2023
Where do you call home? Copenhagen is my home, but after having lived, studied, and worked several years in New York and California, these places and the people I've met there, feel like my second home.
With all of the choices for college, what made UC Santa Cruz stand out? I was drawn to UC Santa Cruz for its strong commitment to social and environmental justice because I was interested in continuing my research on human rights and environmental pollution. The Politics Department at UCSC provides the opportunity to do interdisciplinary research and approach political problems from different perspectives. This made the Politics program the right place for me to continue my research on injury and injustice in contexts of human and environmental harm from toxic chemicals, and to study the role of law and international legal and political frameworks.
What is your field of focus? Law & Society, Women's and Gender Studies, and Global Politics, with a particular focus on issues related to environmental pollution and toxic chemicals.
What do you hope to do once you graduate from UC Santa Cruz? I hope to continue researching and teaching on issues related to law and politics, human rights, and the environment. Whether that will be as a full-time professor in a tenured track position, or in combination with some sort of policy work, I have not yet decided.
What is one memorable moment that stands out for you as a student here? I think in general, my most memorable moment(s) at UC Santa Cruz has been the people. I've been amazed about how welcoming, driven and socially and politically engaged everyone is. From fellow graduate students to the undergraduates I have been a TA for, faculty and staff, everyone always approaches you with a smile, and seem genuinely interested in community-building and working for social and environmental justice. That is very inspiring.
What is your one piece of advice for incoming students about life at UC Santa Cruz? Seek out research and reading groups, events, seminars, and faculty members in other departments. It can pay off to do some research on interesting opportunities across campus.

How will this scholarship impact your academic life /research? This award means a lot to me. I'm entering my third year, where I will be taking my qualifying exams and be presenting my proposed dissertation project to my department and committee members. This award, first of all, gives me confidence that I am on the right track with my project. Furthermore, it will be a tremendous financial help to realize my field research in Southeast Asia next year.
See
Also