Misheel Battumur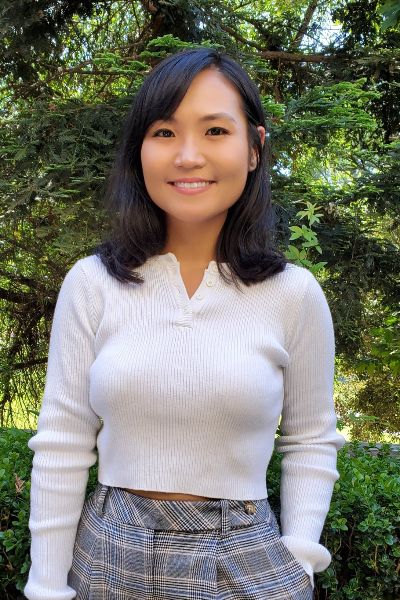 Name: Misheel Battumur
College: Porter
Department: Economics 
What Award/ Scholarship did you receive? Blanche McKenzie Scholarship in Economics 
What year do you expect to graduate? 2021
Where do you call home?  The East Bay - California & my native country Mongolia.
With all of the choices for college, what made UC Santa Cruz stand out?  The welcoming and pure environment of the campus as well as the diversity and activism that the student body embodies stood out to me the most. The promise of a broad range of classes, programs as well as an amazing potential career with an Economics degree made it easier to choose UC Santa Cruz.
What is your field of focus?  Economics
What do you hope to do once you graduate from UC Santa Cruz? After obtaining my degree in Economics, I plan on working in Revenue Management driving revenue and forecasting demand. I would also like to advance my education after furthering my work experience by obtaining my MS in Economics or MBA. Most of all, I'm aiming to make my parents proud.

What is one memorable moment that stands out for you as a student here?  The most memorable moment that stood out to me has been the wildcat strikes launched by UCSC graduate students demanding for a cost of living adjustment as this was a historical movement my peers and I had the chance to be a part of. Being part of the Community Rentals Office team amid strikes was especially significant as it was important to promote on-campus resources during such a difficult time for students to find housing. With the knowledge I gain from my education in Economics, I hope to expand my understanding of the housing crisis in California and be a part of the solution.
What is your one piece of advice for incoming students about life at UC Santa Cruz?  Don't be afraid to ask questions; the faculty, the TA's, the students, etc. are there to build you up.

How will this scholarship impact your academic life /research?  The Blanche MacKenzie Scholarship will help fund my education at UCSC and reduce some financial burden. More importantly, the recognition has become a major motivation to continue to work hard toward my goals.
See
Also