Nona Golan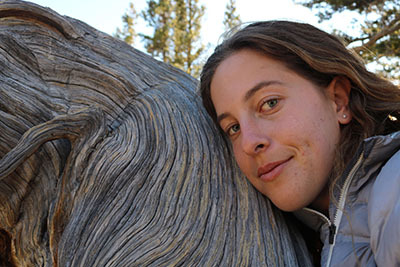 Name:  Nona Golan
Department: Anthropology
What Award/ Scholarship did you receive?  Rick Hooper Scholarship for Human Rights in Palestine and Conflict Resolution
What year do you expect to graduate?  2022
Where do you call home?  I have multiple homes: for college and the beginning of my adult life I call Santa Cruz my home—as it has been the place where I have grown out of my earlier homes the most. For my childhood and immediate familial memories I call San Diego my home. For my roots and heritage, and where the rest of my family resides, I call Israel my home.
With all of the choices for college, what made UC Santa Cruz stand out?  UC Santa Cruz was not the university that Forbes or other statistically-based demeanors accentuates. What makes UC Santa Cruz the best university I could have gone to is a demeanor not calculated: the people that compose our university. The UC system is built to provide resources for students entering the intellectual world or work force that can be accessed through every UC campus. Excellent professors are not lacking. UC Santa Cruz, however, was built to be the antithesis of institutionalized educations. Students here could pursue avant-garde art as much as they could excel in continental philosophy or robotics engineering.  I felt that I would make the choice to come here the first time I saw the look on students faces in Spring of 2018. These faces drew me—some jovial, some melancholy, every one deeply authentic. I felt that UC Santa Cruz could teach me as much outside the classroom as it could inside, and so far, I have found this to be true.
What is your field of focus?  I focus on the study of culture within anthropology, finding great curiosity and satisfaction in studying the ways people build their communities and express their beliefs through geographies and histories. I have a stronger focus on the Middle East and the Levant. I am interested in the studies of conflict resolution and music within these specific geographies. This means that the Israel-Palestine conflict is central in my thoughts, along with the ethnomusicological histories of the greater Middle East and North Africa.
What do you hope to do once you graduate from UC Santa Cruz?  I hope to experience living in other countries around the world and in the Middle East before finally ending in Israel and Palestine, where I would like to pursue higher education in cultural conflict and resolution. This could mean holding a license and practice in conflict resolution and dialogue. I would also hope to study under musicians in the region.
What is one memorable moment that stands out for you as a student here?  Through joining the Olive Tree Initiative, I have met incredible people and conducted conversations with them that have been complimentary to my education on the Middle East. The organization has opened me up not only to directions that I can take in the future for learning more and exercising my educational practices, but has also introduced me to excellent friends and partners throughout this experience. 
What is your one piece of advice for incoming students about life at UC Santa Cruz?  I highly recommend fostering a curiosity unique to you and acting upon it. There is an abundance of opportunities in UC Santa Cruz, and in university in general. Take action in knowing and enjoying that the possibilities to do what most interests you are viable, and waiting for you—they very well will change your life, if you allow them to.
How will this scholarship impact your academic life /research?  The Rick Hooper scholarship is the first step I am taking in putting my life curiosities into researchable action. I came to university with this deep curiosity, but never had the opportunity to develop it to this extent that I have now. Taking classes, speaking with professors, attending speaker's events and panels, and joining clubs has all led me to this scholarship and now to my first step in being a researcher. This scholarship will assist in putting experience in my academic tool box for future opportunities by allowing me to get on the ground in Israel-Palestine, engage with figures there who have lived within these questions that I study, and bring back my experiences and questions to the States as a student of this matter.
---
Comments from the Rick Hooper selection committee:
Nona Golan received the Rick Hooper Memorial award for her thoughtful application for travel funds to participate in the Olive Tree Initiative, an experiential program that will allow her to engage with leaders in Israel and the West Bank, including politicians, community leaders, leading academic experts, non-governmental organizations (NGOs), religious leaders, and victims of the conflict. Her proposal also included a class for conflict resolution, working alongside a visiting professor in Kresge and Oakes.  According to the committee, her proposal showed "clear reasoning, and [shows that] she's seeking to build toward something concrete and compelling." 
See
Also