Samantha Cabrera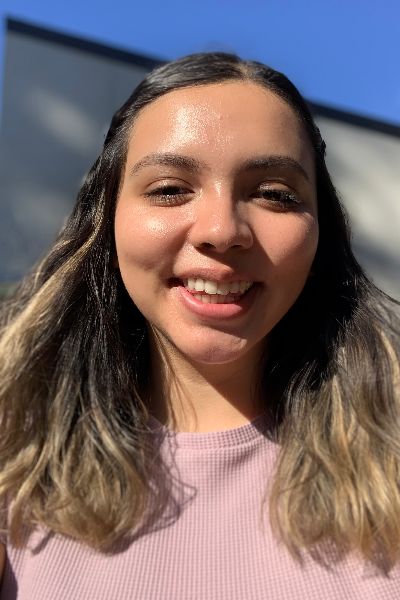 Name:  Samantha Cabrera
College: College Ten
Department:  Feminist Studies and Politics
What Award/ Scholarship did you receive?  Sabrina Greenfield Memorial Award and the Valerie Fuette Scholarship in Politics
What year do you expect to graduate?  Spring 2020
Where do you call home?  East Los Angeles
With all of the choices for college, what made UC Santa Cruz stand out?  I chose UCSC because of its Feminist Studies major and the history of iconic scholars that either taught/were students of this department.
What is your field of focus?  My field of focus is the analysis of current public policy with a feminist lens.
What do you hope to do once you graduate from UC Santa Cruz?  I have been admitted to a graduate school program for a Master of Arts in Applied Women's Studies and plan to attend in the Fall.
What is one memorable moment that stands out for you as a student here?  A memorable moment that stands out as a student here is the mass involvement that the student body has in school politics.
What is your one piece of advice for incoming students about life at UC Santa Cruz?  A piece of advice that I have for incoming students is to always utilize the resources available! Never turn down any help that is being offered to you.
How will this scholarship impact your academic life /research?  This scholarship will definitely help me continue my research in graduate school by paying for any costs that are not covered by financial aid.
See
Also