Anirban Sanyal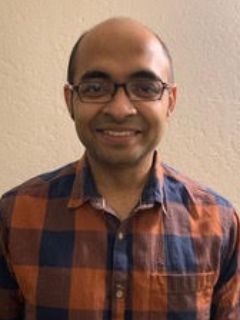 Name:  Anirban Sanyal
College: Graduate Division
Department: Economics 
What Award/ Scholarship did you receive? Eileen Brooks Memorial Award
What year do you expect to graduate? 2023
Where do you call home? Kolkata, India
With all of the choices for college, what made UC Santa Cruz stand out? Economics department in UC Santa Cruz holds phenomenal academic records with many distinguished professors across subject areas. The faculty are super energetic and extremely helpful. In particular, UC Santa Cruz is considered to be top rated in subject areas like international finance, trade, monetary economics which are my areas of research interest. Beyond, economics, I was very excited about the great campus of UC Santa Cruz.
What is your field of focus? International trade, international finance
What do you hope to do once you graduate from UC Santa Cruz? I will return to India and will resume working in the research division of Reserve Bank of India (which is central bank in India).
What is one memorable moment that stands out for you as a student here? The first memorable moment was the day when I received acceptance from UC Santa Cruz. It has been an exciting learning experience so far. Recently, I felt overwhelmed when I was selected for Eileen Brooks Award.
What is your one piece of advice for incoming students about life at UC Santa Cruz? My advice for incoming students will be to enjoy the learning curve within the great campus of UCSC.
How will this scholarship impact your academic life /research? The scholarship is great recognition of the research that I am pursuing. I will continue working hard towards making great research and making difference through my research. Also I feel privileged to have received the award. It will add more value to my resume.
See
Also