In Their Words: Edris Sherdil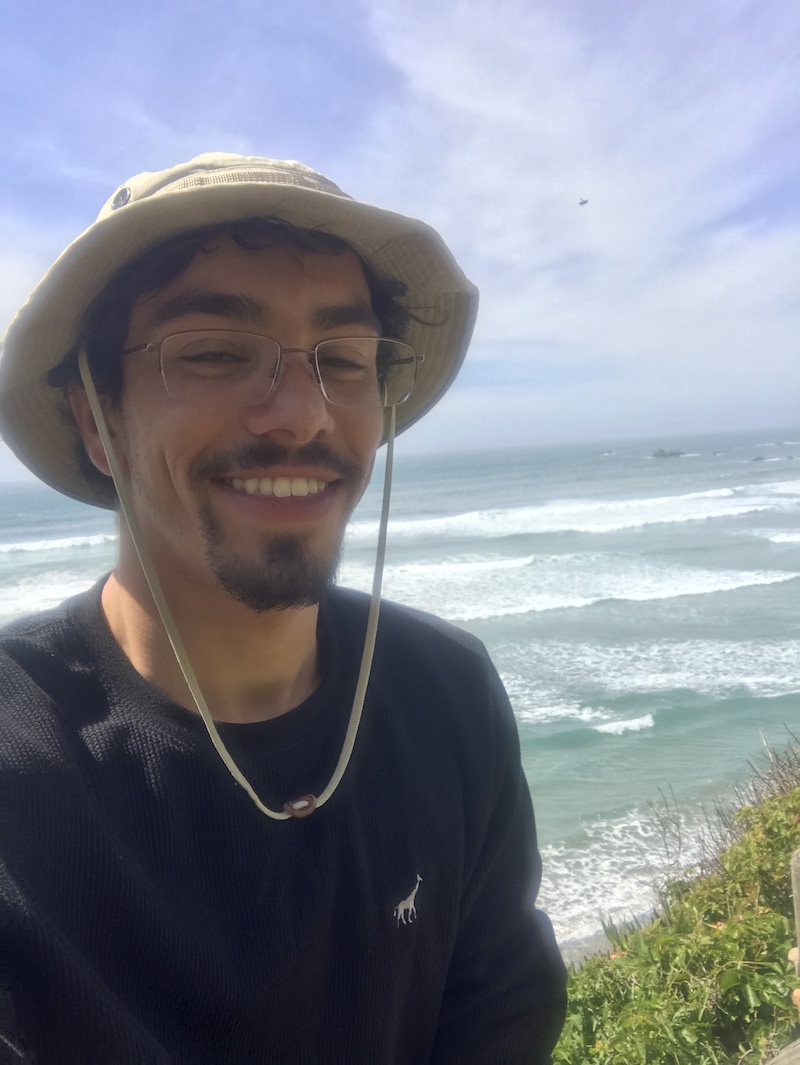 Name: Edris Sherdil
College: Rachel Carson
Department: Ecology and Evolutionary Biology
What Award/Scholarship did you receive? Keeley Coastal Scholarship
What year do you expect to graduate? 2019
Where do you call home? Danville, California
With all of the choices for college, what made UC Santa Cruz stand out? UC Santa Cruz chose me. I was granted admission twice, the first being after high school and second after community college. The cost, location, and identity this school offered felt right. I realized this was my perfect college as soon as I moved here and met Dr. Carr at transfer orientation. I was always a slug at heart.
What is your field of focus? My first year here I didn't know what I wanted to focus on so I changed my major every quarter that year. I decided upon ecology and evolutionary biology as I was given the breadth I wanted, with the specificity I needed in a field I was passionate about. Taking Dr. Marm Kilpatrick's disease ecology course opened my eyes to a science I didn't know existed. I combined that with my passion for our oceans to develop myself as a marine disease ecologist.
What do you hope to do once you graduate from UC Santa Cruz? I want to research for NOAA or USFW with my doctorate in marine infectious disease from the University of Washington, Seattle.
What is one memorable moment that stands out for you as a student here? My first time on a research vessel. I was so excited until I realized that I get sea sick, a half mile from land and one hundred miles from the boat ramp. As I convulsively vomited over the side on top of the PISCO research divers in a marine reserve teeming with sea life, including enormous sharks, I doubted if this was the field for me. Taking motion sickness pills before the next field mission helped me regain my pride and confidence.
What is your one piece of advice for incoming students about life at UC Santa Cruz? You have come to a world class research university with faculty that love their individual fields and truly care for you. Do not waste your time here. You'd be foolish to not take advantage of everything that is offered. Go to seminars, reach out to faculty, find your niche, and stick to it.
How will this scholarship impact your academic life/research? This scholarship allows my parents to spend their money on their bills, not mine. It gives me financial freedom for the first time in my life, revoking my dependent status. This would have occurred regardless of the scholarship, eventually, but for at least this summer I will be a fully funded, independent student researcher.
See
Also