In Their Words: Hugh McCormick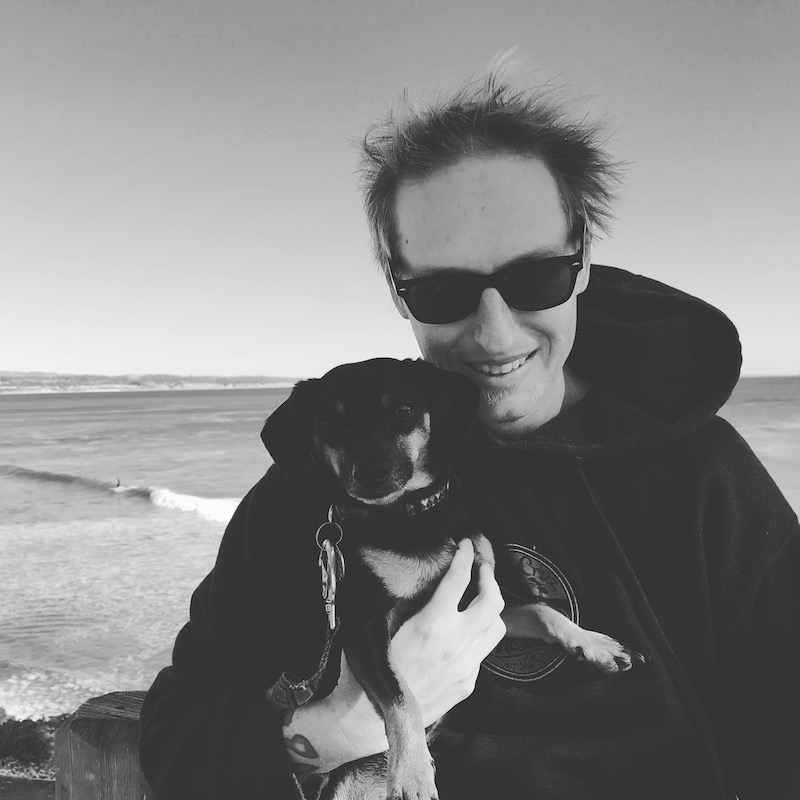 Name: Hugh Joseph McCormick
College: Kresge
Department: Sociology 
What Award/Scholarship did you receive? 2019 Benjamin Quaye Memorial Award for Social Justice
What year do you expect to graduate? Spring, 2019
Where do you call home? Santa Cruz, California
With all of the choices for college, what made UC Santa Cruz stand out? I've lived in Santa Cruz County my entire life and attending the City on the Hill always seemed like a far off dream - a mystical land of nature, students, community, and of course, banana slugs. I was thrilled and overcome with joy when I recieved my acceptance letter in the mail.
What is your field of focus? As a sociology major with a GISES concentration my main focus is on social justice work. More specifically gender, adolescent male sexuality, and precursors to mental illness.
What do you hope to do once you graduate from UC Santa Cruz? I hope to continue - and in many ways step up - the work that I'm doing right now. This includes working as "peer programs coordinator" for the Santa Cruz chapter of the National Alliance on Mental Illness, serving on the County Mental Health Advisory Board, writing as a reporter for the Good Times, and continuing my ministry work at Twin Lakes Church. And to finish my book.
What is one memorable moment that stands out for you as a student here? The moment that I walked into the office of abnormal-psychology professor Tony Hoffman's office as a brand new student still gives me chills today. I'd been speaking to his psychology students about my organization NAMI, the mental health system, and my own somewhat-tragic-story for close to a decade. Professor Hoffman quickly became a close friend of mine and a valuable mentor - sharing in my struggles, and successes and giving me warm light in very dark times. He knew very well that it was my dream to attend UCSC - and he shared in my joy.
What is your one piece of advice for incoming students about life at UC Santa Cruz? Practice makes perfect! As a supreme introvert I shook with fear at the prospect of opening up and speaking in my upper division classes.  My voice caught in my throat, my heart beat furiously, and I felt trapped in my first "pod" - a group of four students, including me - who were given the task of discussing gender and popular culture. I barely spoke up, or really even looked up for the first few classes, but soon I came out of my shell a bit, and was able to connect with my fellow slugs. I didn't become the ultimate social butterfly or anything, but after a few weeks of practice, the "pods" weren't scary at all. I actually enjoyed them.
How will this scholarship impact your academic life/research? This is so thrilling. I've never received a scholarship for anything - in my entire life. For a long long time I felt low- anything but a winner. I was always playing catch up, - not exactly excelling. I push myself hard. Sometimes too hard. And I take on too many things. This award makes all of that effort - all of the blood, sweat, and tears from the past two years at UCSC totally worth it!
See
Also