In Their Words: Yiran Zhang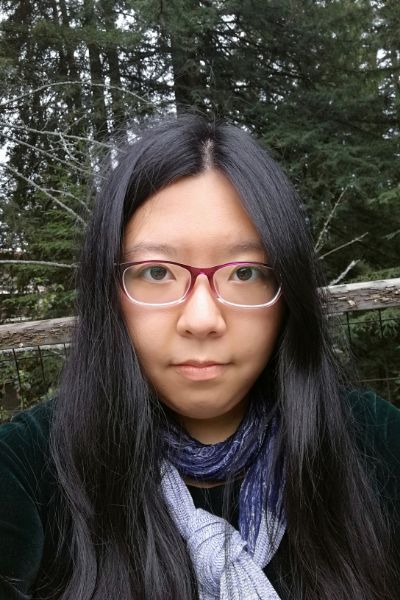 Name: Yiran Zhang
Department: Anthropology
What Award/Scholarship did you receive? Ryan Heumann Scholarship
What year are you? By the end of Fall 2019
College: College Nine
Where do you call home? Beijing, China
With all of the choices for college, what made UC Santa Cruz stand out? The geography of UCSC is very unique which is not only means the geography. As a university, its integration with nature is very completed even comparing across the whole US. It is not only the environment of the school but also the effects of people's understanding of themselves in the environment. I think it is very limpid, extremely suitable for the peace and stability of the mind, suitable for academic atmosphere. We found ourselves in peace as a part of existence in nature, therefore we became open to others, became respectful of everything. This is the biggest reason why I chose UCSC.
What is your field of focus? My field is cultural anthropology. To be specific, the development and the separate of cultures in a non-original environment. For the research I used to apply the Ryan Heumann Scholarship, it is the Chinese dietary culture in California.
What do you hope to do once you graduate from UC Santa Cruz? As an international student, I hope to continue to stay in the US for the Ph.D. program. In the next five years, I plan to preliminary complete the theory I want to study in, which is the measurement (information as the unit) of the interaction of culture in people and the environment.
What is one memorable moment that stands out for you as a student here? I think, when I graduating, that time will be my most memorable moment. It will mean I completed a double major in two years and three months, with sufficient independent thesis and research experience.
What is your one piece of advice for incoming students about life at UC Santa Cruz? Please read the school's policies carefully to make reasonable use of resources. There are some interesting policies usually the advisors will not tell you. For example, our school can support the independent major program, which means you may even create a major for yourself. College life should be a way to choosing and living in the way you like. Our school provides enough resources to give students more options, so, please to find out them as early!
How will this scholarship/award impact your academic life/research? Ryan Heumann Scholarship is very helpful! It will provide me a possibility to do field research, support me to complete the study. This study is my senior thesis and more important, it is an original study. In an academic viewpoint, Ryan Heumann Scholarship will help to supplement a cultural branch of California culture.
See
Also