Amanda Dover
Name:  Amanda Dover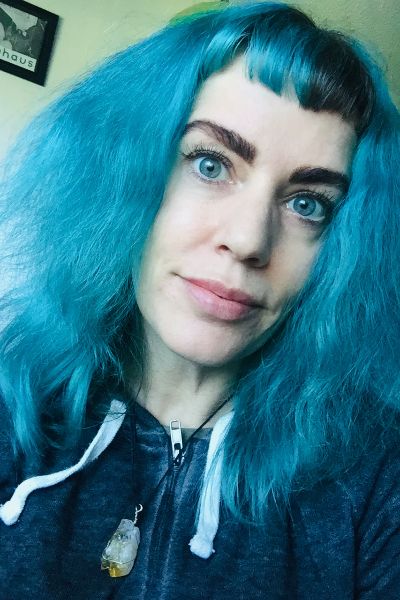 College:  Stevenson
Department:  Anthropology
What Award/ Scholarship did you receive?  Dr. Midori Arima Scholarship in Anthropology
What year do you expect to graduate?  Spring 2022
Where do you call home?  Santa Cruz and Gilroy, California.
With all of the choices for college, what made UC Santa Cruz stand out?  I have heard nothing but good things about UC Santa Cruz Anthropology/Archaeology department, and so far this has proven to be true. I am fortunate to have such a wonderful school located near where I live. 
What is your field of focus?  Anthropology going into the field of historical archaeology
What do you hope to do once you graduate from UC Santa Cruz?  I hope to get involved in some archaeological lab work, reanalyzing data with new technology. I would also like to work in Cultural Resource Management (CRM) and work with Indigenous communities to help protect and preserve sacred sites, burials, land and waterscapes, and work towards Indigenous solidarity. I am also interested in working with California State Parks, and also perhaps even becoming a professor. I want to do a lot!
What is one memorable moment that stands out for you as a student here?  Realizing that I made the Dean's Honors list last fall and winter quarter. I hope to stay on that list. Also, having a couple professors personally thank me in front of the class for bringing up and discussing important issues that Indigenous communities are facing. 
What is your one piece of advice for incoming students about life at UC Santa Cruz?  Stay on top of your work, go to your professor's office hours, even if it's just to introduce yourself, and establish a relationship with your advisors.  
How will this scholarship impact your academic life /research?  This scholarship will help pay for books this fall quarter (I have quite a few I need to purchase), supplies, and I would like to be able to set some money aside to save up for archaeology field school. 
See
Also