Ankit Sharma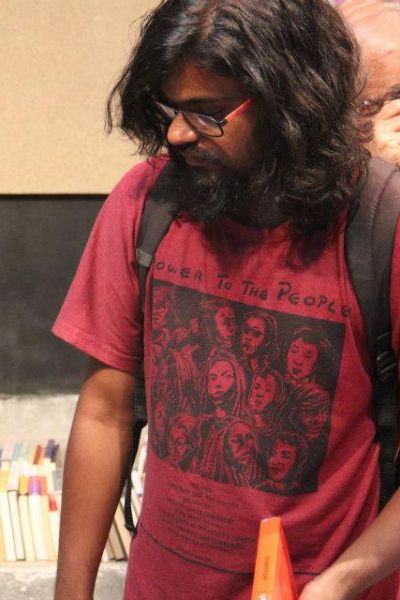 Name: Ankit Sharma
College:
Graduate
Department: Sociology
What Award/ Scholarship did you receive?  Jessica L. Roy Memorial Award
What year do you expect to graduate? 2023-24
Where do you call home?  Noida and Delhi in India has been home but after having lived in Santa Cruz, California, I can say this is my home as well. Basically, wherever I go and meet lovely people who become friends.
With all of the choices for college, what made UC Santa Cruz stand out?  I chose UCSC for its interdisciplinary research focus and strong commitment to social justice. This is even more true for Sociology department that continues to encourage me to engage with different fields, disciplines, literatures as a way to broaden the scope of my project. This is backed by my committee giving a good grounding on how to conduct research with people on questions of justice, equality, and decent work.

What is your field of focus?  Precarious work, social and labor movements, gender inequalities, global politics, with a particular focus on questions of decent work, development, and struggles of informal workers.
What do you hope to do once you graduate from UC Santa Cruz?  I hope to continue researching and teaching on issues related to global politics, development, social and labor movements, and gender inequalities. My ideal situation will be to have a combination of being full-time professor, policy work, and grassroots organizing.
What is one memorable moment that stands out for you as a student here?  There are several memorable moments and it is hard to just chose one. I have loved taking critical classes on ethnographies of work, movements, feminism, and many others. Such classes have been backed my various political discussions with fellow graduate students that have been thoughtful and engaging. The amazing part if that such discussions don't stop there and enter into spaces of discussion sections, while working as a TA, with undergraduates.
What is your one piece of advice for incoming students about life at UC Santa Cruz?  Be ready to have open and thoughtful discussions with other students. Since this is an interdisciplinary space, you will always find (stumble upon?) new ways of thinking about issues that hold importance in your life – in the process, you will also meet new people who care about similar issues.
How will this scholarship impact your academic life /research?  Pandemic has significantly impacted my fieldwork in India. Jessica L. Roy Memorial Award has come at a good moment of figuring out how to start my fieldwork. As an international student, I am generally supposed to be on a timeline and the award has provided critical support in a time when I have been figuring how to start/travel to my field to remain on track with things.
See
Also