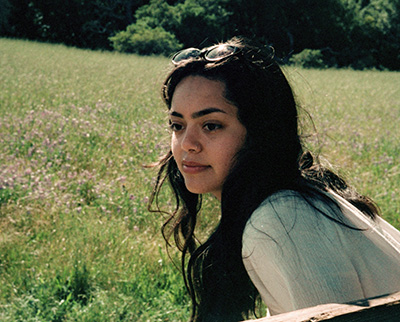 Name: Cielo De La Rosa Meza
College: Rachel Carson College
Department: Anthropology
What Award/ Scholarship did you receive? 2020-2021 Dean's Undergraduate Research Award
What year do you expect to graduate? Graduated in Spring 2020
Where do you call home? Novato, California
With all of the choices for college, what made UC Santa Cruz stand out? The beautiful campus as well as the focus on sustainability and research made UCSC my top choice for college.
What is your field of focus? I'm interested in biological anthropology as well as the conservation of endangered species
What do you hope to do once you graduate from UC Santa Cruz? I hope to pursue research in primatology or a related biological anthropology subfield.
What is one memorable moment that stands out for you as a student here? The most memorable moment I had as a student was being able to make close connections with faculty in my desired field of study. I owe a lot of my knowledge and experience to those in the Anthropology department who helped me refine my interests and become an involved student.
What is your one piece of advice for incoming students about life at UC Santa Cruz? One piece of advice I have for incoming students is to get involved in undergraduate research and make connections with faculty.
How will this scholarship impact your academic life /research? This award will highlight my research experience as an undergraduate and will be a great addition to my graduate school applications.
See
Also