Darcey Evans
Name:  Darcey Evans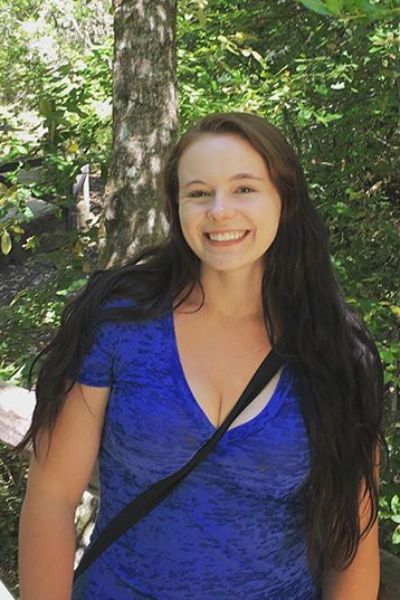 College:  Graduate
Department:  Anthropology
What Award/ Scholarship did you receive? Richard Randolph Award
What year do you expect to graduate?  June 2023
Where do you call home? Currently Santa Cruz, California
With all of the choices for college, what made UC Santa Cruz stand out?  The professors in the UCSC Department of Anthropology are leaders in the field and UCSC has strong programs in environmental social studies. Having done my undergraduate studies in Florida, I also wanted to be closer to my family in Northern California and the Central Valley.
What is your field of focus?  My research integrates environmental anthropology, Indigenous and settler-colonial studies, and feminist approaches to the study of science.
What do you hope to do once you graduate from UC Santa Cruz?  I hope to work as a professor, teaching and mentoring students while continuing to develop my research and writing skills. I also remain committed to social and environmental justice organizing.
What is one memorable moment that stands out for you as a student here?  Discussing readings and research with professors while walking the trails of Upper Campus.
What is your one piece of advice for incoming students about life at UC Santa Cruz?  Take advantage of all the unique opportunities UCSC has to offer, and get involved within the broader Santa Cruz community.
How will this scholarship impact your academic life /research?  This Award will enable me to continue writing my dissertation throughout the summer.
See
Also