Elise Duffau
Name:  Elise Duffau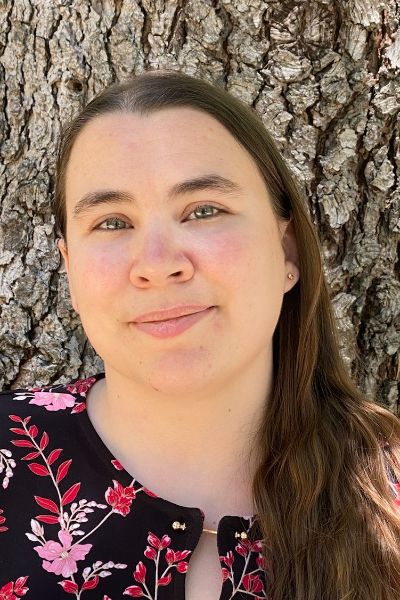 College: Graduate Student
Department: Psychology
What Award/ Scholarship did you receive?  I received the Federico and Rena Perlino Memorial Scholarship.
What year do you expect to graduate?  I plan to complete my doctoral degree in 2024.
Where do you call home?  Bonny Doon, California
With all of the choices for college, what made UC Santa Cruz stand out?  I loved the program and the people. One of the main reasons I decided to attend UCSC is my advisor Dr. Jean E. Fox Tree. I knew that she would be a great advisor for me and the supportive community at UCSC would help me become an outstanding researcher.
What is your field of focus?  Cognitive psychology with a focus in psycholinguistics. My research is specifically centered around artificial agents and human communication.
What do you hope to do once you graduate from UC Santa Cruz?  I'm hoping for an industry job with a tech company. I want to help design equitable artificial agents that everyone can benefit from and find innovative ways to use this technology to help underrepresented groups.
What is one memorable moment that stands out for you as a student here?  My most memorable in-person moment was walking to class with a flock of turkeys. My favorite virtual moments have been the virtual trivia nights. They have been so much fun and a great opportunity to connect with people during the pandemic.
What is your one piece of advice for incoming students about life at UC Santa Cruz?  We have such a supportive community here so explore all the opportunities you can and if you need help don't hesitate to ask!
How will this scholarship impact your academic life /research?  This scholarship will give me the opportunity to focus exclusively on my research. I have so many ideas and so little time I'm excited to be able to devote focused time to them. With this scholarship I will be able to create focused and detailed experiments, carefully analyze data, and share my findings with the scientific community at large through presentations and publications.
See
Also