Grace Brieger
Name:  Grace Brieger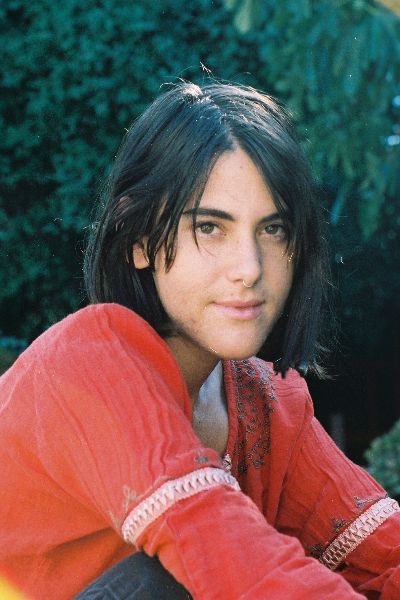 College:  Cowell
Department:  Environmental Studies (GEJ) & Studio Art -- double major
What Award/ Scholarship did you receive?  Richard A. Cooley Memorial Reward
What year do you expect to graduate?  2022
Where do you call home?  Redwood City, California.
With all of the choices for college, what made UC Santa Cruz stand out?  I was drawn to the unique location along the fog belt, hosting rich plant diversity. The ability to walk from a coastal prairie into an old-growth redwood forest continues to amaze me, and I enjoy learning about different bugs, birds, and plants. Furthermore, I was drawn to the hands-on, research-based learning experiences that the school offers, from internships and labs to art classes, which focus on themes of justice, both socially and environmentally.
What is your field of focus?  I am pursuing a double major in Environmental Studies and Studio Art, and am particularly interested in the ways in which these disciplines intersect. Within the environmental studies major, I am concentrated in global environmental justice, which seeks to bring justice to both humans and animals so that no being faces a disproportionate burden caused by the harms of climate change. Within the art department, I have focused most of my efforts in photography and bookmaking, and much of my work is centered around climate justice, which includes the individualized human experience as society continues to face climate crisis. My most recent project, "Birds of the UCSC Arboretum," was a photo-essay combining my passion for environmental studies and photography by documenting birds that reside at UC Santa Cruz's Arboretum through research and observation as well as my own images.
What do you hope to do once you graduate from UC Santa Cruz?  I hope to continue work that directly seeks change, combating climate-related issues and preserving what is left of biodiversity. I am really interested in working with plants and animals, and would love to work at an aquarium or do field-research of some sort. I have graduate school on my radar, but might give myself a break from academia to explore work options around California or  elsewhere. My favorite family of species are owls, and I would move just about anywhere to learn more about them.
What is one memorable moment that stands out for you as a student here?  The most memorable moment for me as a student at UC Santa Cruz has been the internship I took this Spring quarter (2021) with the University  Arboretum. This internship not only helped me emerge mentally, physically, and emotionally from a very long and hard year of a global pandemic, but surrounded me with a great group of like minded individuals and an opportunity to learn from others and recognize some of my own strengths. Through this internship, I curated my own  observational project on birds involving photography and writing, which is something I didn't realize I was capable of doing!
What is your one piece of advice for incoming students about life at UC Santa Cruz?  As I wish I got involved with more hands-on learning experiences earlier in my academic career, I would encourage incoming students to seek internships, no matter what field of study they choose! I also really benefited from not knowing exactly what I wanted to do; I took literature, biology, and math courses, until finally settling on environmental studies and art. Though not knowing can feel stressful, exploring the many amazing courses UC Santa Cruz has to offer is definitely not a bad thing.
How will this scholarship impact your academic life /research? This scholarship will allow me to invest in photography and birding gear that I would have never been able to think about purchasing as a student, and even past graduation. New binoculars, a tripod, and an updated lens will allow me to better observe California birds in their habitats and I plan to extend this research into a senior thesis next year. It's also a huge honor to be recognized and chosen as a recipient for such a prominent award in environmental studies, and I definitely feel more confident in myself to continue with what I am doing!
See
Also