Lani Alameda Almand
Name:  Lani Alameda Almand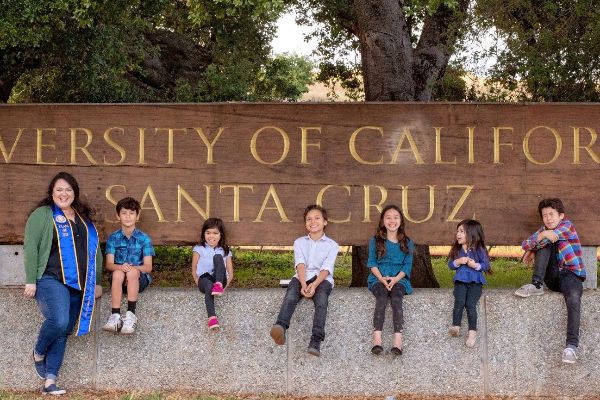 College:  Graduate
Department:  Education
What Award/ Scholarship did you receive?  The Nancy Matlock Scholarship
What year do you expect to graduate?  July 2021
Where do you call home?  Watsonville, California.
With all of the choices for college, what made UC Santa Cruz stand out?  I chose UCSC because of the proximity to my home but was still surprised about the beauty discovered on campus.
What is your field of focus?  Education
What do you hope to do once you graduate from UC Santa Cruz?  Become a teacher!
What is one memorable moment that stands out for you as a student here?  The grad student strike showed the courage of many. It was impactful to see so many undergrads and staff stand in support and solidarity.
What is your one piece of advice for incoming students about life at UC Santa Cruz?  Sit in the front row of every lecture. Your education is a privilege. Be present for it, even in moments of resistance.
How will this scholarship impact your academic life /research?  As a student parent, I would be unable to continue my studies without financial support. This scholarship allows me to reach my goals without laying the burden of sacrifice on my kids.
See
Also