Michelle Gomez Parra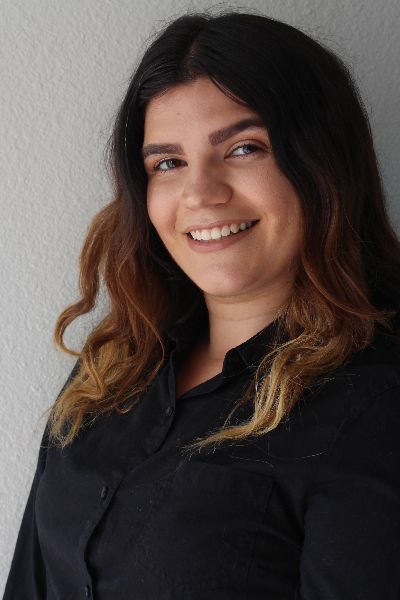 Name: Michelle Gomez Parra
College:
Rachel Carson College
Department: Sociology
What Award/ Scholarship did you receive?  I received the Sociology of Race, Class, and Gender Graduate Award.
What year do you expect to graduate?  I plan on earning my Ph.D. in Sociology with a designated emphasis in Latin American and Latino Studies by June 2023.
Where do you call home?  I have the honor of calling Los Angeles, CA, my home. A city where migrants and their descendants have significantly shaped the cultural, social, and political landscape.
With all of the choices for college, what made UC Santa Cruz stand out?  The graduate students in my department are very diverse and friendly; they welcomed all new grad students with open arms. Meeting my potential cohort was also a great experience and indicated to me that the graduate students at UCSC would provide intellectual, social, and emotional support for me during my graduate studies.

What is your field of focus?  I am an interdisciplinary scholar that draws on sociology, feminist studies, queer theory, and queer of color critique to examine how race/ethnicity, class, gender, sexuality, nationality, and citizenship shape the social construction of heteronormative genders and sexualities across different national, regional, and local contexts.
What do you hope to do once you graduate from UC Santa Cruz?  My desire is to become a tenured faculty member at an institution that values equitable teaching and research practices where I can mentor first-generation students and continue producing innovative research.
What is one memorable moment that stands out for you as a student here?  My most memorable moment was the first time that I arrived on campus for my department's admitted graduate student day. It was a sunny morning in Santa Cruz, and a beautiful baby deer greeted me at the Rachel Carson lawn.
What is your one piece of advice for incoming students about life at UC Santa Cruz?  My incoming advice for undergraduate and graduate students is to build relationships with students, staff, and faculty. Having these sorts of connections will make higher education a less isolating process. Although marginalized groups have gained access to various institutions, I encourage students to engage in efforts that demand and create racial, class, gender, and sexual equity in all institutions. Lastly, and very importantly, self and collective care is needed to reset, refuel, and recharge the body, soul, and spirit.
How will this scholarship impact your academic life /research?  Receiving this scholarship will aid the collection of my dissertation data. In particular, I will use these funds to compensate participants for partaking in interviews.
See
Also