Paria Harirsaz
Name:  Paria Harirsaz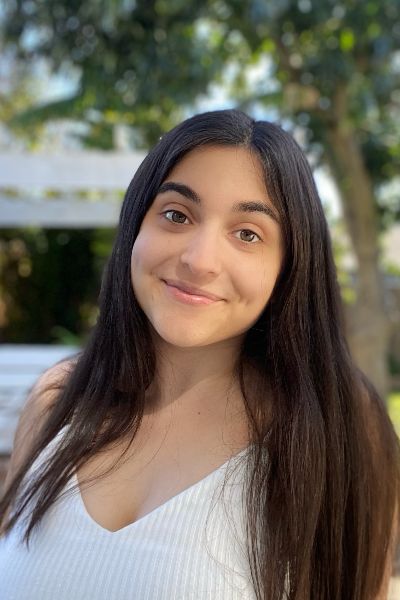 College: College Ten
Department: Sociology
What Award/ Scholarship did you receive?  The Fanny Carruthers Award in Sociology
What year do you expect to graduate? Fall 2021
Where do you call home?  Born and raised in San Jose, CA but currently living in Hollister, California
With all of the choices for college, what made UC Santa Cruz stand out?  UC Santa Cruz was perfect due to being driving distance from home, having a very welcoming and accepting environment as well as a beautiful campus.

What is your field of focus? I'm a Sociology major.
What do you hope to do once you graduate from UC Santa Cruz?  Once I graduate, I plan to get my Masters and begin working at an adoption agency, where I can provide foster children with a family well-suited for them.

What is one memorable moment that stands out for you as a student here?  My favorite moment at UCSC has been receiving this award and all the love and congratulations I received from classmates, professors, peers, and my Kappa Alpha Theta sisters.
What is your one piece of advice for incoming students about life at UC Santa Cruz?  If I had to provide one piece of advice it would be to never give up. Serious, never. I am older than most college students and it took a lot for me to get where I am today, but I am so thankful I kept pushing myself until I got into UCSC.

How will this scholarship impact your academic life /research?  This scholarship will heavily impact my life. The COVID-19 pandemic has taken a financial toll, but on top of that this award has given me the push and confidence to finish out strong and be sure that a graduate program is indeed for me. I am very excited to be able to represent all the donors of this award.

See
Also