Sam Hughes
Name:  Sam Hughes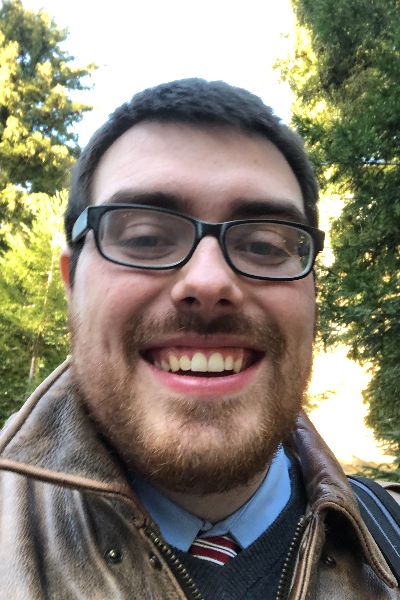 College: Division of Social Sciences
Department: Psychology
What Award/ Scholarship did you receive?  The Federico and Rena Perlino Memorial Scholarship
What year do you expect to graduate?  2022
Where do you call home?  Coon Rapids, Minnesota
With all of the choices for college, what made UC Santa Cruz stand out?   I knew that this was a place where I could be free to study my main area of research focus (kink, BDSM, and sexual fetishism), because it's a place that values nontraditional approaches to research, multiple research methodologies, and interdisciplinary thinking.
What is your field of focus?   My research focuses on the lives and experiences of people into kink, BDSM, and sexual fetishism. My work also explores the relationship between sexuality, mental health outcomes, attitudes, institutions, social context, and intersectionality.
What do you hope to do once you graduate from UC Santa Cruz?  I'd ideally like to earn a position as a tenure-track professor at a University.
What is one memorable moment that stands out for you as a student here?  I loved preparing for my qualifying exam by reading out in the redwoods. It was a beautiful place to have the intellectual freedom and opportunity to explore.
What is your one piece of advice for incoming students about life at UC Santa Cruz?  You will get lost in the woods, physically. Take some serious time during your first week to learn the trails and layout of the Campus so you don't get lost on the way to your first class.
How will this scholarship impact your academic life /research?  It is giving me the opportunity to explore a topic that has received very little attention in the academic literature, with potentially important clinical implications for the accessibility of hypnotherapy to the deaf and hard of hearing
See
Also