Saxon Stahl
Name: Saxon Stahl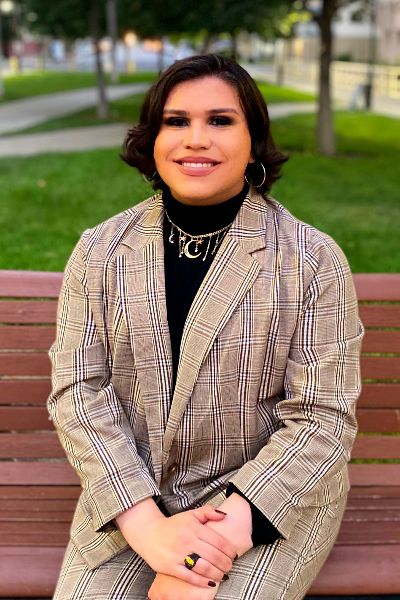 College: Nine
Department: Environmental Studies and Politics
What Award/ Scholarship did you receive? Terence Freitas Award in Environmental Studies
What year do you expect to graduate? 2021
Where do you call home? Temecula, California
With all of the choices for college, what made UC Santa Cruz stand out?  I initially chose UC Santa Cruz because of its innovative contributions to the sciences. I went into UCSC as a Biochemistry and Molecular Biology major wanting to study Epidemiology, but, after a while, I found that the Biochemistry field wasn't a fit for me, so I changed majors to Environmental Studies. My love for UCSC didn't flourish until after I changed majors and I began to appreciate the uniqueness and influence this University  brought to not only the UC system but also to college campuses across the country. It's not everyday you can say that your backyard is a forest filled with redwood trees!
What is your field of focus?  For Environmental Studies, my concentration is in Global Environmental Justice where I focus on Indigenous activism in the wake of our climate crisis and understanding the layers of pre-existing race relations during times of natural disasters. For Politics, I narrow my focus on civic engagement in the age of social media and understanding the factors that enable the mobilization of social movements that predominate the topics we discuss today.
What do you hope to do once you graduate from UC Santa Cruz?  The end goal of my academic journey is to get my doctorate in Politics or Environmentand Society. I'm the first in my family to graduate from University and being the first doctor will be such an accomplishment reflecting the amount of sacrifices my parents have made to get me to college in the first place. However, if the opportunity presented itself, then I wouldn't mind running for office either as civic engagement has been such a rewarding experience during my time at UCSC and I would love to apply the skills I've learned here in the arena of real-world politics.
What is one memorable moment that stands out for you as a student here?  My most memorable moment actually has to be during the COLA strikes when I spoke through the megaphone about legislation that the Student Union Assembly had passed in solidarity with the TA's on strike. I remember that day distinctly because it was one of the few instances that I saw the UCSC spirit in its full force with a community of students, undergraduate and graduate, all united for a cause. And speaking at the strikes instilled in me that this was definitely the type of work I wanted to be a part of — being a liaison to various organizations and putting their demands into action on their behalf as an advocate.
What is your one piece of advice for incoming students about life at UC Santa Cruz?  For incoming students, a piece of advice I would give about life at UCSC is do not be afraid to forge your own path. You're in an environment that encourages you to grow beyond your comfort zone and understand more about what you're capable of. Being a trailblazer is never an easy feat, but it is the most rewarding as it teaches you valuable skills in the end, from being resilient to resourceful!
How will this scholarship impact your academic life /research?  This scholarship serves as an affirmation of the work I'm already doing in research on Indigenous legislative advocacy while participating in public organizations. I am beyond humbled to have received this award and feel more motivated to continue my pursuit in establishing the importance of Indigenous representation in any surrounding academic community I'm bound to find myself in.
See
Also