UC Santa Cruz Foundation Chair in Psychology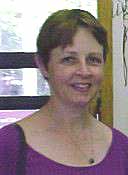 Barbara Rogoff, the first and current UC Santa Cruz Foundation Professor in Psychology.
In 1995 the UC Santa Cruz Foundation Chair in Psychology, through generous community donations, was established to support teaching, research, and public service related to the study of developmental psychology, especially the diversity of children's development in their real environments (as opposed to in the lab). The campus's developmental psychology program has attracted attention nationally for its vision in focusing on development in the context of diversity and for the excellence of its research and scholarship.
Internationally recognized scholar Barbara Rogoff, the first and current UC Santa Cruz Foundation Professor in Psychology, is nationally recognized for research on how children's intellectual development occurs in the context of their participation in cultural activities with their families and other people.
Professor Rogoff received her Ph.D. in 1977 from Harvard. In addition to holding this endowed chair, she is a fellow of the American Psychological Society, the American Anthropological Association, and the American Psychological Association and has been a Center for Advanced Study in the Behavioral Sciences Fellow, a Kellogg Fellow, a Spencer Fellow, and an Osher Fellow of the Exploratorium. She has served as Editor of Human Development and of the Newsletter of the Society for Research in Child Development, as Study Section member for the National Institute of Child Health and Human Development, and as a committee member on the Science of Learning for the National Academy of Science. She was selected to give the 2004 UC Santa Cruz Faculty Research Lecture. Her book, Apprenticeship in Thinking, received the Scribner Award from the American Educational Research Association, and more recently she received the very prestigious William James Award from the American Psychological Association for her book, The Cultural Nature of Human Development.
Professor Barbara Rogoff brilliantly integrates world-class, pathbreaking scholarship and teaching around the topics of culture and human learning in ways that both enrich our campus and establish UC Santa Cruz as a world center for this work.
See
Also